Sevigny Overtakes Jonasson On Final Stage For Area 2 Win at USPSA Shooting Competition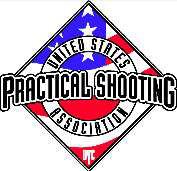 SEDRO-WOOLLEY, Wash. — -(AmmoLand.com)-  It took until the eleventh and final stage at the 2009 Area 2 USPSA Regional Handgun Championships before Dave Sevigny of Smyrna, Ga. was able to overtake Nils Jonasson of Mesa, Ariz. and repeat as the Production division champion. It is the fifth time Sevigny has won at Area 2 Production title.
Jonasson started the match strong winning the first three stages followed by a third place finish on stage four, behind Sevigny and the stage winner Gary Chan of Anaheim Hills, Calif., then again taking the stage win on the fifth stage. Halfway through the match, Jonasson, a Grand Master shooter who won the Production title in 2007, found himself in first place with a lead of more than 34 points over the defending champion.
Then on the sixth stage Sevigny, who is the captain of Team Glock and himself a Grand Master competitor, began his comeback winning that stage and the next four. Despite remaining behind Jonasson, who managed to keep the lead by finishing second on stages six, seven, eight and ten, Sevigny put himself just over five points down but in a prime position to win the match on the final stage.
On stage 11, the 50-point 10-round final stage of the match, Jonasson finished with seven A zone hits and three C zone hits for a total of 44 points shot in a time of 6.99 seconds giving him a 6.2947 hit factor and a final stage score of 39.8894. He finished the match with a final overall score of 1424.6612.
Sevigny, who is known for both his tremendous speed and accuracy, proceeded to attack the final stage posting the fastest time of any production shooter, 5.83 seconds, and scoring 46 points on eight A zone hits and two C zone hits for a hit factor of 7.8902 that won him both the stage and the match. Sevigny finished the match with a final score of 1429.3106 and a narrow 4.6494 advantage of Jonasson to take the win.
"This was classic production division battle and demonstrates how competitive this division truly is," said Dave Thomas, executive director of the U.S. Practical Shooting Association. "Dave shot an excellent come-from-behind match winning not just the Area 2 Championship but his seventh Area title of the 2009 season."
Rounding out the top five in the Production competition were three Master level shooters. Gary Chan finished third with 1268.6316 points while Kyle Schmidt of Gilbert, Ariz. took fourth shooting 1239.7421 and Jim Levis of Rancho Palos Verdes, Calif. finished fifth with 1196.4295 points.
The match, which was held November 12-15 at the Rio Salado Sportsman's Club in Mesa, Ariz., drew a total of 355 shooters who put a combined 100,000-plus rounds down range competing for regional championship titles in the Open, Limited, Limited-10, Production, Revolver and Single Stack divisions.
The USPSA Area 2 region includes Arizona, California, Colorado, Hawaii and New Mexico but shooters from throughout the country attended.
About USPSA:
The United States Practical Shooting Association is a non-profit membership association and the governing body for the sport of Practical Shooting in America. USPSA has nearly 18,000 members and more than 350 affiliated clubs which host weekly matches throughout the country providing recreational shooters with the opportunity to test and refine their shooting skills in a safe, competitive environment. USPSA is also the US Region of the International Practical Shooting Confederation (IPSC), which is comprised of approximately 67 nations. For more information, visit www.uspsa.org.