Texans Submit Amici Curiae Briefs In Support of McDonald v. Chicago 2nd Amendment Case
Hutchison, Perry, Dewhurst, Abbott and Texans Involved in Briefs for Amici Curiae
Thank God for Texans!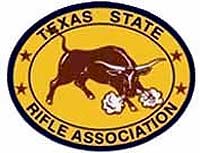 Texas –-(AmmoLand.com)- Governor Rick Perry and Texas Lt. Governor David Dewhurst head a list of nearly 900 State Legislators initiating a brief to the U.S. Supreme Court again seeking to secure Constitutional rights for all citizens, the right to keep and bear arms.
The list includes two governors, Rick Perry of Texas and Charlie Crist of Florida. In Texas the list of Texas Senators and Texas House Members reflects a bi-partisan consensus of support.
The thrust of the friends of the court brief, signed by 890 state legislators representing all 50 states, is to allow States' Legislatures to clear up uncertain legal boundaries surrounding gun rights ownership and allow State Legislators to pass effective and Constitutionally compliant legislation in their respective state.
This brief adds depth to other briefs including one initiated in Texas by Attorney General Greg Abbott. This document bears the signatures of 75 percent of America's state attorneys general in further support of a favorable outcome in the U.S. Supreme Court case, Otis T. McDonald v the City of Chicago and Village of Oak Park, Ill.
Other supporting briefs include one joined by the Texas State Rifle Association and other NRA state affiliate associations from across the country and a brief initiated and signed by Texas U.S. Senator Kay Bailey Hutchison with 56 additional members of the U.S. Senate and 249 additional members of the U.S. House of Representatives.
For more information on this and other pro-Second Amendment Issues go to www.tsra.com
Please up-grade or renew your TSRA membership TODAY. As with voting, only numbers count!
Sincerely, Alice Tripp
Texas State Rifle Association

About:
The Mission of the Texas State Rifle Association is to protect and defend the inalienable rights of the individual Texan to acquire, possess, transport, carry, transfer ownership and enjoy the right to lawful use of firearms for self preservation, for the defense of family and property and the common defense of the Republic and the individual liberties of the people. Visit: www.TSRA.com