NSSF Awards $109,500 in Grants to Colleges to Promote Recreational Shooting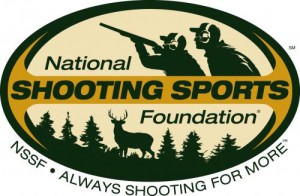 NEWTOWN, Conn. –-(AmmoLand.com)- With an increasing number of college students taking up target shooting at competitive and club levels, the National Shooting Sports Foundation is providing $109,500 in support to ensure that even more young men and women have the opportunity to give shooting a try.
NSSF is awarding the grants through its new Collegiate Shooting Sports Initiative, which was launched earlier this year to raise awareness about shotgun, rifle and handgun shooting at the college level and to provide assistance for the development of shooting clubs and varsity teams.
"NSSF is making these grants available in response to a growing interest in the shooting sports on campuses across the country," said Zach Snow, NSSF's senior shooting promotions coordinator. "Graduates of scholastic shooting programs like the NSSF-developed Scholastic Clay Target Program want to continue participating in their favorite sport when they go off to college, and once there they're eager to introduce new friends, classmates and faculty to this lifetime activity. At the same time, collegiate shooting programs help create a positive image for the shooting sports and firearms ownership."
Grants were issued to 16 colleges and universities, from prominent Harvard to smaller schools like Fort Hays State University in Kansas, with awards ranging from $4,000 to $7,500 per school. Some colleges will use their grants as seed funding to launch new shooting clubs and teams; other schools will use their funds to expand existing programs and publicize them on campus by developing Web sites and hosting "fun shoots."
Colleges requested grants through an application process with NSSF, which evaluated the proposals and made the awards.
The grant recipients are as follows:
Bethel University, McKenzie, TN — $7,500
Program: Implement a new shooting team and promote safety and responsibility in the shooting sports (participation requirements include passing the hunter safety course); and promote the sport to the public.
Clemson University, Clemson, S.C. — $7,500
Program: Expand the university's shotgun club; add a shotgun sports Web page to the school's club sports directory; establish one competitive squad to represent the club at larger competitions; increase club participation to 50 members; and compete at the ACUI Nationals.
Colorado School of Mines, Golden, CO — $7,500
Project: Expand the shooting club, hosting trial shooting to introduce students and faculty to shotgun sports; add a competitive team; host a tournament; and develop a Web site to raise awareness about the club.
Colorado State University, Fort Collins, CO — $7,500
Project: Have the Shotgun Sports Project educate students and faculty about firearms safety and the shooting sports; promote intercollegiate competitions; and promote Collegiate Shooting Sports Initiative to other colleges and assist them with getting a club started.
Fort Hays University, Hays, KS — $,7,500
Program: Establish an ambassador squad to promote the shooting team and engage other students wanting to try shooting; host an intercollegiate event inviting all college shooting teams from the Midwest region; and provide positive exposure for the shooting sports on campus.
Harvard Law School, Cambridge, MA — $7,500
Program: Increase shooting opportunities for the target shooting club, which provides future attorneys, legislators and public servants with an understanding of firearms and the shooting sports; field intercollegiate team; and assist with coordinating the New England Collegiate Shotgun Championships.
Harvard University, Cambridge, MA — $7,500
Program: Revive the Harvard Shooting Club, founded in 1883, and which has been dormant since 2003; raise awareness of the shooting sports within Harvard community and general public; and host firearms education events on campus.
Hillsdale College, Hillsdale, MI — $7,500
Program: Develop a marksmanship club that will endorse shooting as a legitimate sport; introduce college students and area residents to shooting; provide competitive opportunities to stimulate interest and improve skills; and host youth hunter safety courses.
Jacksonville University, Jacksonville, FL — $7,500
Program: Develop a new shooting program and participate in intercollegiate competition; promote gun safety on campus; and develop a sporting clays, skeet and trap club Web site.
Northeastern University, Boston, MA — $7,500
Program: Develop a new shooting program with goal of 25 to 50 active shooters; conduct safety classes for new and current shooters; train shooters in all shotgun sports activities; and compete in the New England Collegiate Shotgun Championships and ACUI Nationals.
Salem State College, Salem, MA — $7,500
Program: Develop a new shooting program; participate in league shooting with other college teams; and compete in New England Collegiate Shotgun Championships and ACUI Nationals.
Schreiner University, Kerrville, TX — $7,500
Program: Strengthen the Schreiner Sport Shooting Society by hosting an introductory day for students and faculty interested in learning more about the shooting sports; survey participants to gain feedback; and compete in the ACUI National Clay Target Championship and at the NSSA World Skeet Championship.
Southeastern Illinois College, Harrisburg, IL — $7,500
Program: Recruit new shooters to the varsity shotgun team (many team members are enrolled in Game Preserve/Shooting Complex Management); provide scholarship assistance for new team members; and compete in ACUI Nationals.
Trinity University, San Antonio, TX — $4,000
Program: Host an educational clinic and fun shoots to introduce students and faculty members to the shooting sports and recruit new members to the club. Trinity plans to compete at the ACUI National Clay Target Championship with twice the number of shooters that attended last year.
University of Arkansas — Fort Smith — $4,000
Project: Expand the air rifle team; increase participation at both intercollegiate and intramural levels; create a club Web site to promote the club; and retain competitors by providing top-notch equipment to compete at NCAA level.
University of Vermont, Burlington, VT — $4,000
Program: Expand shooting sports club with clinics and shooting "fests"; and compete in intercollegiate tournaments.
Participation in college shotgun sports has grown remarkably in recent years. Between 2006 and 2009, the annual ACUI Intercollegiate Clay Target Championships has seen a 40 percent increase in participation, with 37 schools and 337 clay target shooters competing in last spring's championship. Much of the increase can be directly attributed to high school students graduating from programs like the NSSF-developed Scholastic Clay Target Program and 4-H, and then continuing to compete in college.
For more information about NSSF's Collegiate Shooting Sports Initiative visit www.nssf.org/college or contact Zach Snow at [email protected]
About NSSF
The National Shooting Sports Foundation is the trade association for the firearms industry. Its mission is to promote, protect and preserve hunting and the shooting sports. Formed in 1961, NSSF has a membership of more than 5,000 manufacturers, distributors, firearms retailers, shooting ranges, sportsmen's organizations and publishers. For more information, log on to www.nssf.org.