Virginia Gun Bills Are Being Heard Today – Jan 25th 2010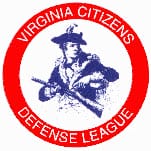 Virginia – -(AmmoLand.com)- There is a meeting of the House Courts of Justice Criminal Subcommittee this afternoon 1/2 hour after the session adjourns today.
So, it could be anytime from 1:30 PM onward. 🙁
The following gun bills are scheduled to be heard:
HB 251, Delegate Merricks, prevents a person who has to use justifiable deadly force to protect innocent life, from being sued civilly. Such lawsuits can financially destroy the life of someone who has done nothing wrong.

STRONGLY SUPPORT

.
HB 681, Delegate J.H. Miller, allows police officers to arrest someone for a Class 1 or 2 misdemeanor at will. Current law has reasonable criteria that allows for arrest under certain circumstances, giving the police sufficient power to do their job.

OPPOSE.

HB 854, Delegate Morefield, Castle Doctrine bill that protects a citizen who has to use force, including deadly force, either inside his residence or anywhere he can legally be, from a civil lawsuit. Because of the bill's wording requiring "proportionate force," which puts too much "Monday morning quarterbacking" into the equation, this bill is supported, instead of strongly supported.

SUPPORT

.
About:
Virginia Citizens Defense League, Inc. (VCDL). VCDL is an all-volunteer, non-partisan grassroots organization dedicated to defending the human rights of all Virginians. The Right to Keep and Bear Arms is a fundamental human right. Visit: www.vcdl.org