Acusport To Sell Three New Exclusive Remington Rifles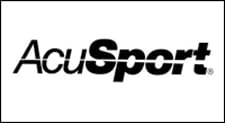 BELLEFONTAINE, OHIO – -(AmmoLand.com)- AcuSport Corporation, a leading distributor of shooting and hunting products announces that they will add three new Remington firearms to their inventory line-up.
The specially made Remington 887 Slug, 870 Tactical and 700 VTR Tactical provide AcuSport customers with an opportunity to feature and sell unique Remington products at the their individual retail locations.
The first exclusive Remington shotgun is based on the successful 887 12 ga. Slug gun and improves upon that foundation with a drilled and tapped receiver, Hi-Viz sight in a fully rifled 22" barrel with a Black ArmorLokt finish (Item #82574). The AcuSport exclusive Remington 870 12 ga.
Tactical shotgun features improvements such as a XSghost ring sight system with Picatinny rail, 2 shot magazine extension, Knoxx collapsible stock with a 18.5" barrel that features a Tactical Rem extended choke tube (Item #81206). Rounding out the new offerings from AcuSport is the Remington 700 VTR .308 Tactical with 5R rifling. Such features as a 5R tactical rifling with a 1 in 11.25" twist on its triangular barrel and tactical bolt handle will improve the performance of this popular VTR (Item #85506).
The exclusive 700 VTR (#85506) is available and will be ready to ship starting today, Thursday, March 4, 2010. The Remington 870 12 ga. Tactical shotgun (# 81206) will be available to AcuSport retailers by the end of the month and the 887 12 ga. Slug gun (#82574) will be available later this Spring with an expected ship date of June 2010. AcuSport customers should contact their Sales Professional to reserve these guns by calling 1-800-543-3150.
Based in Bellefontaine, Ohio, AcuSport Corporation is a nationwide distributor of shooting and hunting products with regional sales offices in Pennsylvania, Georgia, Minnesota, Texas, Montana and California. Visit: www.acusport.com