AcuSport adds LWRC International To Line Of Tactical Shooting Gear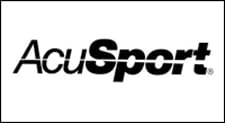 BELLEFONTAINE, Ohio – -(AmmoLand.com)- AcuSport Corporation, one of the leading distributors of outdoor and shooting sports products in the nation, introduces LWRC International to their extensive line of shooting sports products. LWRC produces a complete family of M6 short-stroke, gas-piston operated rifles and carbines.
These rifles are the product of extensive engineering and have resulted in a patented, state-of-the-art operating system. The benefits of the short-stroke gas-piston system include increased venting, handling, lighter recoil and a reduction in muzzle rise.
"The LWRC product line is a great addition to the AcuSport family of products." said Chris Cole, AcuSport Director of Merchandising. "This high-end line of products will add to the versatility of our tactical offering and provide excitement and additional sales opportunities for our customers."
AcuSport will carry the M6, M6A1, M6A2, M6A3, Personal Security Detail (PSD) and SABRE models in their growing tactical accessory line up. First shipments of LWRC products are scheduled to ship from AcuSport during the week of August 17, 2009. Retailers can purchase LWRC rifles by contacting their AcuSport Sales Professional or by placing their order online at www.acusport.com.
About:
Based in Bellefontaine, Ohio, AcuSport Corporation is a nationwide distributor of shooting and hunting products with regional sales offices in Pennsylvania, Georgia, Minnesota, Texas, Montana and California.