Win a Barrett REC7 Rifle in 5.56 NATO
NRA show attendees stop by for a chance to win.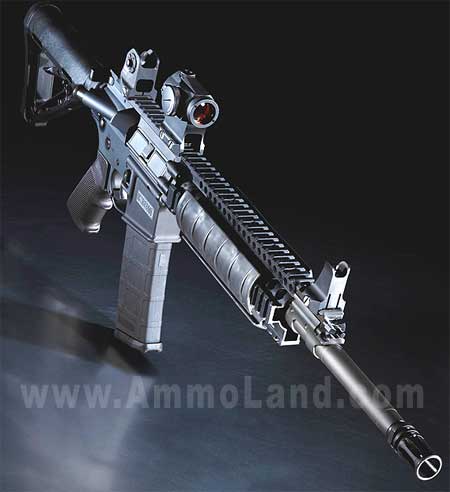 Charlotte, NC –-(AmmoLand.com)- NRA member visiting the NRA Show this week stop by for a chance to win! Introduce yourself to the Barrett REC7 rifles offering the world's strongest gas piston in both 5.56 NATO and 6.8 SPC calibers.
Built with passion and skill by the family that's been building a legacy in forward-thinking firearms design for decades.
For those who value quality, dependability and performance, visit Barrett at Booth #3312 during the 2010 NRA Annual Meetings in Charlotte, NC and enter to win your own REC7 in 5.56 NATO.
For more information on the new REC7 and a list of product details, visit barrett.net.
About:
Barrett is a family-owned and -operated company specializing in high-performance rifle systems and accessories. Barrett manufactures rifles, ammunition, optics and other related accessories for civilian sport shooters, law enforcement agencies, the United States military and over 63 foreign allied militaries worldwide. Visit: www.barrett.net