ArmaLite Announces A Limited Run of the AR-10 1913 Carbine
A Small Batch Of This Uncommon Firearm Is Now Available!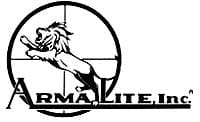 Geneseo, IL – -(Ammoland.com)- ArmaLite announces that for a limited time it is offering the AR-10 1913 Carbine in small numbers.
The AR-10 1913 Carbine comes standard with a National Match two-stage trigger. It features a 1913 quad rail handguard, forward assist and collapsible stock.
Compact yet rugged, this AR-10 is perfect for both tactical and sporting uses.
This limited run of AR-10 1913 Carbines has just come through the line and IS in stock. Contact your local ArmaLite dealer for details on continued availability.
The AR-10A4CBNF 1913 features:
ArmaLite's National Match two-stage trigger
16" barrel
Picatinny gas block
Flattop Picatinny upper receiver
Forward assist
About:
ArmaLite has one of the broadest product lines in the firearms industry. We manufacture and sell semiautomatic rifles in a variety of calibers including 5.56mm and 7.62mm, long range super-accurate bolt action rifles in calibers including .308 Winchester, 300 Winchester, 338 Lapua, and 50 BMG, and classic 9mm pistols. Visit: www.armalite.com