Acusport Adds Zel Custom MFG Tactilite Rifle Line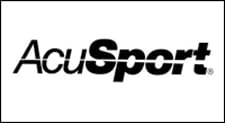 BELLEFONTAINE, OHIO –-(Ammoland.com)- AcuSport Corporation, a leading distributor of shooting and hunting products has added Zel Customer Manufacturing to their inventory line-up.
By choosing to distribute the Zel Custom Manufacturing line, AcuSport is able to broaden their inventory of tactical products.
This enables their retailers to sell unique products in their individual marketplaces that are appealing to the end consumer. Zel Custom Manufacturing produces a line of big-bore AR conversion kits. The manufacturer maintains its production facilities in Odessa, Florida.
AcuSport will carry three complete upper assemblies that quickly and easily convert any standard AR-15 style lower into a precision bolt-action rifle. The Zel Tactilite receivers AcuSport carries come in three different barrel lengths, 18.5 inch (item #T1-50-U18), 24 inch (T1-50-U24), and a 29 inch model (item #T1-50-U29). Each receiver is CNC machined from a single piece of 4140 steel. They also feature an integrated top rail, single shot or magazine-fed bolt action, interchangeable hand guard, free floating barrel and button rifling. All three models come with a standard black CeraKote finish. 8-grill muzzle brake.
Retailers can learn more about Zel Customer Manufacturing's Tactilite line of upper receivers by visiting, www.tactilite.com or www.zelcustom.com. Retailers can also contact their AcuSport Sales Professional to place their order or to get more information on this exciting, new addition to their inventory of shooting sport products.
Based in Bellefontaine, Ohio, AcuSport Corporation is a nationwide distributor of shooting and hunting products with regional sales offices in Pennsylvania, Georgia, Minnesota, Texas, Montana and California. Independent retailers, who would like to place an order, please call 1-800-543-3150 or visit www.AcuSport.com for additional information