ATN OTIS-17 Thermal Multi-Purpose System
Compact Thermal System for Handheld or Weapons Mounting.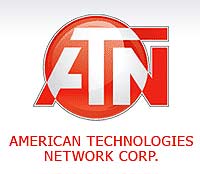 South San Francisco, CA –-(Ammoland.com)- The ATN OTIS-17 multi-purpose thermal imaging system is built around state-of-the-art uncooled Thermal Imaging Technology, highly integrated DSP based electronics all in a compact, lightweight system.
The OTIS-17 is extremely versatile. Included and optional accessories provided allow for the monocular to be placed on a headset or helmet, connected to another monocular to build a binocular system, mounted as a riflescope, or as a handheld device.
All of American Technologies Networks products provide excellent image quality and the OTIS-17 is no exception providing high resolution digital thermal imaging through total darkness, fog, smoke and most visual obscurants.
Not even camouflage or bright lights will affect the sensitivity of the OTIS-17. The ATN OTIS-17 is also waterproof and has video and computer output capabilities.
ATN OTIS-17 Specifications
Video Frame Rate 30Hz
Magnification 1.8x
Objective Focal Length 25 mm
FOV 11° x 8°
Focus Range 1 m to infinity
Focus Adjustment Manual
Exit Pupil 14 mm
Eye Relief 25 mm
Detector Type Uncooled Microbolometer
Spectral Response 7-14 µm
Pixels 160 x 120
Pixel Size 30 x 30 µm
Angular Resolution mrad 1.2
Thermal Sensitivity < 0.1°C
Range to Detect a Human 475 m
Output Format Analog PAL / NTSC
Display OLED matrix
Display Format SVGA, 852 x 600 pxl
Digital ZOOM Fixed 2x (optional 5x)
Brightness Adjustment Manual
Contrast Adjustment Automatic
Available User Interfaces From outside PC through USB interface
USB interface Power Supply 2 x 3V, 123Atype
Start-Up Time < 3 sec
Operating Time w/1 battery pack 4 hrs
External Power Supply DC 6V, 500 mA
Operating Temperature -20°C to +50°C
Waterproof Yes
Dimensions 1 95x81x105 mm (w/ weapon mount)
118x81x52 mm (w/o weapon mount)
Weight 0.74 kg (w/ weapon mount)
0.34 kg (w/o weapon mount)
Warranty 1 year
MSRP $8,195.00
About:
Night Vision by ATN – Night Vision Goggles, Scopes, Binoculars and Riflescopes is the worlds most trusted brand of Night Vision Equipment. At ATN our brand of Night Vision Devices, Night Vision Binoculars, Night Vision Mon-oculars, Night Vision Scopes and Daytime Rifle Scopes are widely recognized as the most innovative and highest quality made. Visit: www.atncorp.com