A Political Victory For All Gun Owners
A shining moment for California's Gun owners who flexed their collective power and made their voices heard!
DEFEATED:
AB 1810(Feuer) – Registration of Rifles and Shotguns
AB 1934 (Saldana) – Handgun Open Carry Prohibition
AB 2358 (De Leon) – Ammunition Registration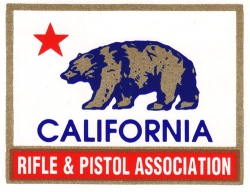 Sacramento, CA –-(Ammoland.com)- All three of these bills posed a fundamental threat to the rights of gun owners. And there was no room for compromise any one of the bills.
It was a fight down to midnight, but in the late hours of August 31, AB 1810, AB 1934, and AB 2358 were DEFEATED!
This is a huge win for gun owners. Thank you to all members who took time to contact members of legislature and voice their strong opposition to these bills. Your collective voice was heard loud and clear at the capitol. You stoked the fire against AB 1810, AB 1934, and AB 2358 and it paid off!
If enacted, Assembly Bill 1810 would have required registration of rifles and shotguns in the same way handguns are now registered in California. Under current law, the information collected at the time of purchase of a rifle or shotgun (serial number, make, and model) is destroyed after the background check is completed. AB 1810 would have required that the make, model, and serial number of the firearm, as well as the identifying information of the purchaser, be recorded and kept on file by the California Department of Justice.
If enacted, AB 1934 would have deleted provisions of current law that allows a firearm to be carried openly in a belt holster. AB 1934 did not provide a way for a law-abiding citizen to carry a firearm for self-protection or other legitimate purposes.
If signed into law, AB 2358 would have required that ammunition vendors transmit records of sale, information on the quantity and type of ammunition purchased, and the personal information of purchasers collected at the time of sale to local law enforcement if required by city or county ordinance. AB 2358 would have also allowed uncontrolled expansion of city and county ordinances requiring handgun ammunition vendors to transmit all information collected relating to sales of handgun ammunition and some rifle cartridges to local law enforcement agencies.
THANK YOU FOR SPEAKING OUT AND HELPING TO PRESERVE YOUR RIGHTS!
The California Rifle and Pistol Association "CRPA," founded in 1875, is dedicated to defending the rights of law-abiding citizens to responsibly use firearms for self-defense and the defense of their loved ones, for sport, and for all other legal activities. CRPA is the official state association of the National Rifle Association. A California non-profit association, CRPA is independently directed by its own Board of Directors. CRPA's members include law enforcement officers, prosecutors, professionals, firearm experts, the general public, and loving parents. CRPA has always worked to reduce the criminal misuse of firearms and firearms accidents, while actively promoting and organizing the competitive shooting sports and Olympic training programs in California. We are proud to say that many CRPA competitors are among the best in the world.