Smith & Wesson's Doug Koenig Wins 2010 Masters International Shooting Championship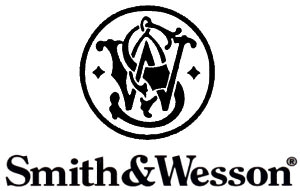 SPRINGFIELD, Mass.--(Ammoland.com)- Smith & Wesson Corp., announced that Team Smith & Wesson member and professional shooter Doug Koenig continued his dominance of the Masters International Shooting Championship by claiming his 12th consecutive title. With his 2010 victory, Koenig has now won the match for an unprecedented 17th time, making himself the most decorated shooter in Master's history.
While this remarkable feat will be forever captured in the history of competitive shooting, to Koenig, his seventeenth win at the Masters was just as important as his first.
"To be honest, I wasn't aware this was my seventeenth title until someone told me after the match, said Koenig. "It is not that these numbers aren't important, it's just that I try not to focus on what happened last year or the year before. This is just the mental attitude you have to keep as a competitor in order to be successful, because any shooter will tell you that anything can happen on race day and I do mean anything."
During this year's Masters International Championship, shooters went head-to-head competing in three separate events with a total of nine different stages of fire. Throughout the championship match, competitors shoot from various positions at target distances ranging from 25 to 200 meters. At each event the targets differ in size, shape and height, requiring shooters to make precise adjustments. Koenig attributed his winning performance to not only his mental preparation before the match but to his training and gear preparation as well.
"Before each and every match, I devote myself to not only preparing mentally but to also making sure my gear is in top order", said Koenig. "While most of my preparation has become almost second nature at this point in my career, I've learned it's often the little things that matter most."
According to Koenig, the courses of fire at the Masters are always challenging but it's the unique atmosphere of the match that keeps him coming back each year.
"The courses of fire at the Masters certainly blend well with my talents and abilities but it's the unique match setting that I enjoy the most," said Koenig. "The match directors and staff have done an outstanding job of bringing a down home feel to this competition. The environment is extremely friendly, there is lots of interaction between the competitors and the spectators, and regardless of age or discipline, the Masters presents a fabulous outlet for anyone to get out and enjoy the thrills of competitive shooting."
Koenig's enjoyment for the Masters is not only evident in his own attitude, but also in the actions of his son, Trevor Koenig, who competed with his father for a second year in a row. At the 2009 Masters International Shooting Championship, Trevor won the Sub-Junior Title and like his father, was able to successfully defend his title again this year.
"I am very proud of how Trevor performed during this tough competition, said Koenig. "Last year I think I was more nervous for him than I was for myself, but he took his training a step farther this year and it certainly showed. Serving as both a dad and coach can get a little tricky at times, but we've been able to establish a good line of communication and it was truly a remarkable experience to share our wins together."
Koenig looks to end his 2010 competitive season on another high note, as he prepares for the World Action Pistol Championships in Australia on October 6-9, 2010.
About Smith & Wesson
Smith & Wesson Holding Corporation (NASDAQ: SWHC) is a U.S.-based, global provider of products and services for safety, security, protection and sport. The company designs and constructs facility perimeter security solutions for military and commercial applications, and delivers a broad portfolio of firearms and related training to the military, law enforcement and sports markets. SWHC companies include Smith & Wesson Corp., the globally recognized manufacturer of quality firearms; Universal Safety Response, a full-service perimeter security integrator, barrier manufacturer and installer; and Thompson/Center Arms Company, Inc., a premier designer and manufacturer of premium hunting firearms. SWHC facilities are located in Massachusetts, Maine, New Hampshire, and Tennessee. For more information on Smith & Wesson and its companies, call (800) 331-0852 or log on to www.smith-wesson.com; www.usrgrab.com; or www.tcarms.com.