Will You Be Denied Gun Permit for Taking Ambien?
NC Sheriffs Want Your Medical Records
Taking Ambien Could Put You In Law Enforcement Database…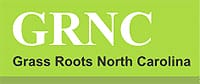 North Carolina –-(Ammoland.com)- Just as in the past when they have wanted such things as your DNA, the North Carolina Sheriffs' Association now wants access to your prescriptions.
Feigning the need to know about your prescriptions in order to monitor for prescription drug abuse and the belief that this in some way will help them prevent overdoses, the NCSA is asking the NC General Assembly for access to the list of anyone prescribed a controlled substance.
These would include powerful pain killers and sleeping medications such as Ambien. According to The Raleigh "News and Observer" this would affect 30% of the population of this state in the first six months of this year alone. This means that nearly a third of you would now have your sheriff examining your prescription records to decide if he thinks the types and amounts of your medications are appropriate.
If they are not, prepare yourself for that knock on your door from those looking to protect you from yourself.
Eddie Caldwell, lobbyist for the N.C. Sheriff's Association, had this to say: "There's a middle ground where the sheriffs and their personnel working on these drug abuse cases get the information they need in a way that protects the privacy of that information…"
We would agree with Mr. Caldwell on this point, although our interpretation is far different… that middle ground that protects you is called a **search warrant.**
Do you want to risk having your gun rights denied for having taken Ambien? This could happen if you sheriff is provided with this unparalleled fishing expedition.
IMMEDIATE ACTION REQUIRED
Contact your state representative and deliver the following message. You may find your representative at this link: https://www.grnc.org/contact_reps.htm
———-Sample Letter——

Dear Representative:

I am profoundly opposed to having my prescription records opened to the prying eyes of the state's sheriffs. Their reasoning for wanting this information is flimsy and unacceptable. If they have reasonable suspicions, they may do as the Constitution prescribes and obtain a search warrant.

Please use everything within your power to stop this bad idea from becoming a disastrous law.

Sincerely,

A Concerned North Carolina Voter

———-End Sample Letter——
You may find your NC STATE representative by going here: https://www.grnc.org/contact_reps.htm
You may write your FEDERAL congressman by going here: https://www.house.gov/writerep/
You may write your FEDERAL senators by going here: https://www.senate.gov/
About:
Grass Roots North Carolina/Forum for Firearms Education is a non-profit, all volunteer organization devoted to educating the public about trends which abridge the freedoms guaranteed by the Bill of Rights, and engaging in grass roots activism to preserve those freedoms. Formed in 1994 to conduct a highly successful rally for the Second Amendment, GRNC has gone on to conduct projects like "Remember in November: A Gun Owner's Guide to Voting," bringing concealed carry to North Carolina. Visit: www.grnc.org