Associated Gun Clubs Of Baltimore 2010 Election Candidate Recommendations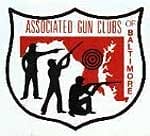 Maryland –-(Ammoland.com)- This is when I remind you of the critical importance of your vote in the General Election. What you do or fail to do on election day will play a part in determining the political future of Maryland for at least the next 4 years.
Please make a point of voting, urge your family members and friends to vote. Make copies of the candidate recommendations and distribute them. If you can, volunteer to be an election judge or work for your candidates at your voting precinct.
Our Methodology
When we make candidate recommendations, we are primarily concerned with the candidate's position on 2nd Amendment issues. Unfortunately, the political landscape rarely presents us with clear cut decisions, especially when 2 or more candidates are equally qualified on 2nd Amendment criteria. We are then compelled to consider other factors as well.
There is probably no such thing as the perfect candidate. We must do the best we can for our members with the candidates who are running for election. Not recommending the best available candidate just because he or she is not the perfect candidate does a disservice to our members.
In a race between equally pro 2nd Amendment non-incumbent candidates, in addition to the candidate's responses to our survey, any personal knowledge we have of the candidate, information from our members who bring their personal knowledge to our attention, related political experience, electability (being pro 2nd Amendment is not enough to get a candidate elected), the strength of the candidates personality.
When a race involves an incumbent running for re-election to the same seat or a different seat, the primary consideration is the incumbent's past voting record. Many candidates know how to answer a questionnaire in order to gain the approval of this or that special interest group. Therefore, we consider candidate surveys to be of limited value, especially when an incumbent's voting record is readily available.
Talk is cheap, votes are what count.
The very last and least consideration is the candidate's political party affiliation. Race, gender, creed and any personal connections or issues we may have with a candidate are never considerations.
Difficult Decisions
This election, we were faced with difficult choices in many of the Maryland General Assembly races. We ultimately recommended some of the candidates District 8, District 30 because they are incumbents with voting records. We were very impressed with the following challengers and we believe that they would serve equally well if elected:
District 8 – Senate: Dee Hodges is a former member of Mt. Washington Rod & Gun Club who spent many sessions in Annapolis testifying in support of our 2nd Amendment Rights. As President and then Chairman of the Maryland Taxpayers Association, she has testified for passage of a Taxpayer Bill of Rights.
District 8 – House: Norma Secoura returned a perfect candidate survey and has related experience which would benefit her as a Delegate.
District 30 – Senate: Ron Elfenbein combines strong support for the 2nd Amendment with the energy and enthusiasm to make good things happen for the citizens of Maryland.
District 32 – House: Stephanie Hodges and David Starr, both presented solid pro-2nd Amendment candidate surveys and both are certainly worthy of serious consideration by gun owners in District 32.
GENERAL ELECTION – CANDIDATE RECOMMENDATIONS
The Candidate Recommendations are in Adobe "PDF" embedded below.
Please click the link below to download and save the Candidate Recommendations "PDF" file. Forward the recommendation to your personal email list, club email list, friends, family members, etc..
Remember to take the Candidate Recommendations with you when you vote!
Associated Gun Clubs of Baltimore Candidate 2010 Election Recommendations
Best regards, John H. Josselyn
Legislative Vice President
Associated Gun Clubs of Baltimore, Inc.
About:
Associated Gun Clubs of Baltimore, Inc. (AGC), located in Marriottsville, Maryland. The Associated Gun Clubs of Baltimore, Inc. was formed on July 1, 1944 when a number of World War II veterans in the Baltimore, Maryland area began looking for a place for recreational and competitive shooting. They organized with several other Baltimore area shooting clubs to form the "AGC" Visit: www.associatedgunclubs.org