ATK Receives More Than $50 Million for Continued Production of 20mm PGU Ammunition
Order is Second Option on ATK Contract that Could Exceed $170 Million by 2013.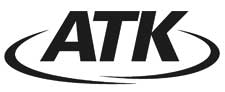 MINNEAPOLIS, MN –-(Ammoland.com)- Alliant Techsystems (NYSE: ATK) has received an order valued at more than $50 million from the U.S. Army Contracting Command, Rock Island Contracting Center (RICC), Rock Island, Ill., to produce multiple variants of 20mm PGU ammunition.
This is the second order under a contract originally signed in September 2008. If all options are exercised, ATK's contract is expected to exceed $170 million by 2013.
ATK will produce PGU-27A/B Target Practice (TP), PGU-30A/B Target Practice-Tracer (TP-T), PGU-28A/B Semi-Armor Piercing High Explosive Incendiary (SAPHEI) ammunition, a PGU-28A/B SAPHEI and PGU-30A/B TP-T linked configuration, and a PGU-27A/B TP and PGU-30A/B TP-T linked configuration. These cartridges are used on the U.S. Air Force's F-15 and F-16, the U.S. Navy and Marine Corps F-18, and the U.S. Marine Corps Cobra AH-1 helicopter.
ATK's Integrated Weapon Systems Division in Mesa, Ariz. was awarded the contract and will produce the ammunition in Independence, Mo.
ATK is a premier aerospace and defense company with more than 18,000 employees in 24 states, Puerto Rico and internationally, and revenues of approximately $4.8 billion. News and information can be found on the Internet at www.atk.com.