Doug Koenig Leads Team Smith & Wesson to Gold at 7th NRA World Action Pistol Championships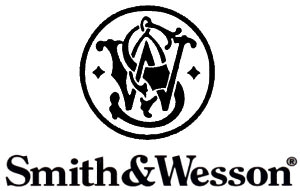 SPRINGFIELD, Mass.--(Ammoland.com)- Smith & Wesson Corp., announced that Team Smith & Wesson member Doug Koenig finished the 2010 competitive season on a high note, winning a Gold medal and setting a new world record during the 7th National Rifle Association (NRA) World Action Pistol Championships held in Sydney, Australia.
Competing in the Open Division, Koenig dominated the field of international competitors by shooting perfect scores and X-Ring hits on three out of the four stages of fire while in route to his new world record score of 1920-188x. Joining Koenig in Australia for this year's match were Smith & Wesson Champions Jerry Miculek and Julie Golob along with junior shooter Molly Smith.
Utilizing the same courses of fire as the NRA Bianchi Cup, the World Action Pistol Championships consist of four separate matches with fixed times on every string of fire. Over the course of the three-day match, individuals compete in the Practical Event (with shots fired from 10 yards to 50 yards); Barricade Event (shots taken from behind "cover"); Falling Plate Event (banks of six, 8″ falling plates); and the Moving Target Event (shots fired at a moving target exposed for just 6 seconds). Each event is worth 480 points with 48 X's and the aggregate score of each competitor is used to determine the final standings.
"While the courses of fire are similar to the Bianchi, that's about where the comparison ends," said Champion Shooter Doug Koenig. "At least for me, everything is a little more extreme when competing overseas. From the preparation to the travel to the time difference and even when it comes to just communicating with your family, international competitions require shooters to make a lot of adjustments both mentally and physically."
Despite dealing with the rigors of international travel, Koenig has enjoyed continued success at the World Action Pistol Championships, taking home titles in 2008, 2004 and 1999. With wins already secure from this year's Bianchi Cup, Sportsman's Team Challenge and Masters International Championship, Koenig entered the event looking to add one more title to what has been an extremely successful 2010 season.
Competing with his trusted Smith & Wesson 1911 DK pistol in .38 Super, Koenig was able to overcome stiff competition and less than ideal weather conditions to take home the title.
When asked about maintaining his equipment during international travel and over the course of the season, Koenig spoke highly of his various sponsors and was also quick to give credit to the firearm that helped him secure his most recent world record.
"It's hard to explain the relationship between a competitor and his or her own firearm, because in each case the circumstances are different," said Koenig.

"Over the years, I've been able to work directly with the Performance Center at Smith & Wesson and as a result, the 1911DK has all of the features I prefer. Though the gun I compete with in Action Pistol is highly customized for the Open Division, one of my goals from the beginning was to help design a firearm that your everyday shooter could take right out of the box and start competing with. This pistol allows anyone to do just that and of course the confidence I have in my own personal rig is immeasurable."
While Koenig raced past the competition in pursuit of his Gold medal, Team Smith & Wesson also benefited from appearances by Jerry Miculek, Julie Golob and Molly Smith. Accounting for half of Team USA at the World Action Pistol Championships, Team Captain Julie Golob's and Doug Koenig's scores contributed to Team USA winning both the Open and Ladies Team World Titles. Elsewhere, competing in the Metallic Division, renowned shooter Jerry Miculek secured a 2nd place standing competing with his Smith & Wesson Model 627.
And last but certainly not least, 13 year-old Molly Smith continued to make her presence known in the shooting world by finishing an impressive 3rd place in the Junior Division shooting her Smith & Wesson Model 627 revolver. Competing in her first international match with shooters up to the age of 21, Molly proved once again that age isn't everything by adding another trophy to her blossoming list of accomplishments.
About Smith & Wesson
Smith & Wesson Holding Corporation (NASDAQ: SWHC) is a U.S.-based, global provider of products and services for safety, security, protection and sport. The company designs and constructs facility perimeter security solutions for military and commercial applications, and delivers a broad portfolio of firearms and related training to the military, law enforcement and sports markets. SWHC companies include Smith & Wesson Corp., the globally recognized manufacturer of quality firearms; Universal Safety Response, a full-service perimeter security integrator, barrier manufacturer and installer; and Thompson/Center Arms Company, Inc., a premier designer and manufacturer of premium hunting firearms. SWHC facilities are located in Massachusetts, Maine, New Hampshire, and Tennessee. For more information on Smith & Wesson and its companies, call (800) 331-0852 or log on to www.smith-wesson.com; www.usrgrab.com; or www.tcarms.com.