NRA's Eddie Eagle GunSafe Program Reaches 24 Millionth Child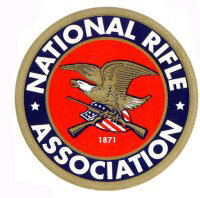 Charlotte, NC –-(Ammoland.com)- The Eddie Eagle GunSafe Program, NRA's groundbreaking gun accident prevention course for children, has surpassed yet another milestone by reaching its 24 millionth child.
Created in 1988 by past NRA President Marion P. Hammer, in consultation with elementary school teachers, law enforcement officers, and child psychologists, the program provides pre-K through the third grade children with simple, effective rules to follow should they encounter a firearm in an unsupervised setting: "If you see a gun: STOP! Don't Touch. Leave the Area. Tell an Adult."
"This is one of the NRA's most successful and long-running programs, because it works," said Kayne Robinson, NRA Executive Director of General Operations.
Volunteers for the Eddie Eagle program might come from diverse backgrounds, but they share a commitment to protecting children from gun accidents. Those involved include teachers, NRA members, law enforcement officers, and community activists who teach the program, as well as private donors and Friends of NRA participants who raise funds to pay for the program's educational materials.
More than 26,000 educators, law enforcement agencies, and civic organizations have taught the program since 1988.
"The Eddie Eagle GunSafe Program continues to receive outstanding feedback from program users and parents," said Eric Lipp, Program Manager of the Eddie Eagle GunSafe Program. "I am tremendously happy to be able to say that Eddie Eagle has now reached over 24 million children with his life saving message."
Law enforcement's partnership with Eddie Eagle has proven to be very effective. Along with schools and libraries, law enforcement agencies are one of the few groups allowed to purchase an Eddie Eagle mascot costume. NRA also offers free Eddie Eagle materials to any law enforcement agency, hospital, or educational facility across the nation.
To receive these free materials, or to purchase an Eddie Eagle costume, please contact the Eddie Eagle Department at 800-231-0752.
The Eddie Eagle program has been praised by numerous groups and elected officials, including the Association of American Educators, the Youth Activities Division of the National Safety Council, the National Sheriffs' Association, the U.S. Department of Justice (through its Office of Juvenile Justice and Delinquency), and 26 state governors.
Funds raised through Friends of NRA and distributed through The NRA Foundation (www.nrafoundation.org) enable budget-strapped schools and police departments to teach the program at minimal or no cost. The NRA encourages citizens nationwide to participate in heightening gun accident prevention awareness within their local communities. Schools, law enforcement agencies, civic groups, and others interested in more information about The Eddie Eagle GunSafe Program, or persons who wish to see if free materials are available in their communities, should call the Eddie Eagle Department at (800) 231-0752 or visit www.nrahq.org/safety/eddie/.
About:
Established in 1871, the National Rifle Association is America's oldest civil rights and sportsmen's group. Four million members strong, NRA continues its mission to uphold Second Amendment rights and to advocate enforcement of existing laws against violent offenders to reduce crime. The Association remains the nation's leader in firearm education and training for law-abiding gun owners, law enforcement and the military. Visit: www.nra.org