AcuSport Adds Personnel To The Rocky Mountain Gun Sales Region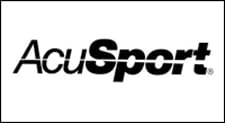 BELLEFONTAINE, OHIO –-(Ammoland.com)- AcuSport Corporation, a leading distributor of shooting and hunting products, announces the recent addition of their newest regional sales manager.
Troy Tallman became the regional sales manager for AcuSport's Billings, MT sales office in early November. He came to AcuSport with a wealth of wholesale distribution experience.
In his previous role he oversaw a regional sales team and the development of 14 new sales facilities throughout the western United States for Ferguson Enterprises.
AcuSport Director of Sales, John Whitehall is pleased to introduce Troy as the new Rocky Mountain regional sales manager. "We are excited to have Troy Tallman join our team.
He brings valuable experience that will further enhance our high level of service and commitment to our valued retailers throughout the Rocky Mountain region."
Troy is a graduate of Stanford University, where he played baseball and majored in Organizational Behavior; after college he went on to play for the Baltimore Orioles. He enjoys travelling and spending time with his wife and four sons.
Based in Bellefontaine, Ohio, AcuSport Corporation is a nationwide distributor of shooting and hunting products with regional sales offices in Pennsylvania, Georgia, Minnesota, Texas, Montana and California.
Independent retailers who would like to place an order, please call 1-800-543-3150 or visit www.AcuSport.com for additional information.