ATK Awarded Five-Year FBI Ammunition Contract Valued at $95 Million
ATK 5.56 Caliber Ammunition Products Fulfill Duty and Training Requirements of the FBI.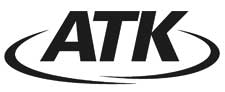 MINNEAPOLIS, Minn –-(Ammoland.com)- ATK (NYSE: ATK) announced today that it has received a contract from the Federal Bureau of Investigation (FBI) for 5.56 caliber duty and training ammunition.
The contract is a five-year, Indefinite Delivery/Indefinite Quantity (IDIQ) agreement with a maximum value of $95 million. ATK will produce the mission-specific ammunition at its facility in Anoka, Minnesota.
ATK used its core capability of ammunition technology development to create a customized solution to meet the needs of the FBI. The duty load is based on Federal Premium's 62-grain Tactical Bonded projectile, which excels at barrier penetration, while the training ammunition features 55-grain and 50-grain bullet options ideal for the needs of the Bureau.
Production of the duty round was tailored to the specifications of the FBI and is already underway. Deliveries are expected to begin by the end of 2010.
"This contract is the result of a focused effort to expand our business in an important strategic market," said Ron Johnson, President of ATK's Security and Sporting group.

"Our core ammunition technology provides the ideal platform for meeting this important customer need."
ATK is a premier aerospace and defense company with operations in 24 states, Puerto Rico, and internationally, and revenues of approximately $4.8 billion. News and information can be found on the Internet at www.atk.com.