Election Day Message from Illinois State Rifle Association President Don Moran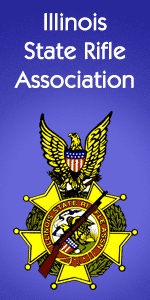 Illinois –-(Ammoland.com)- Today is Election Day, cast your ballot and protect your freedoms.
If you are unsure of your polling place, please call your local county clerk's office, they can direct you to the proper place.
The ISRA-PVF and the ISRA-FedPac have issued their endorsements and we hope you will support their candidates.
No matter who you chose to vote for, it is your right and your responsibility to vote your conscience today.
Remember, at least 90% of your influence in the legislature, ends at the end of election day.Don't count on anyone else, get out and vote, and make sure that all of your loved ones and friends do the same!
Respectfully,
Don Moran
President
Illinois State Rifle Association
About:
The ISRA is the state's leading advocate of safe, lawful and responsible firearms ownership. Since 1903, the ISRA has represented the interests of over 1.5 million law-abiding Illinois firearm owners Visit: www.isra.org