Inaugural AR15.com & Rockcastle Pro Am 3Gun Championship
Presented By Brownells, Sinclair, and PoliceStore.com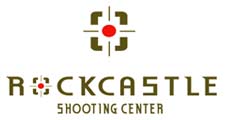 Park City, KY –-(Ammoland.com)- Rockcastle Shooting Center, the nation's premier shooting competition site is proud to team up with AR15.com and Brownells in announcing the inaugural AR15.com/Rockcastle Pro Am 3 Gun Championship.
The match will take place August 26 – 28, 2011.
Accomplishing their goal of taking the popular 3 Gun format to the next level, the AR15.com/Rockcastle Pro Am will have two distinct and separate shooting competitions going on simultaneously.
The nation's top 3 Gun professionals will compete over two and a half days running eight challenging and technical stages designed by former and current 3 Gun champions. Amateurs will compete over one and a half days shooting seven stages on a separate course also designed by 3 Gun greats, but tailored especially for the amateur and celebrity competitors. Over 500 shooters, across both divisions are expected to participate.
Another unique component to the match will be the Inaugural Charity Cup. A random draw at the opening ceremony will team a professional with an amateur and their combined scores through out the course of the weekend will be totaled. When the last pistol, rifle and shotgun have been fired and scores tallied, the Amateur paired with a Professional with the best score will win the Inaugural Charity Cup and bragging rights as top Pro Am team.
Longtime 3 Gun pro Jeff Cramblit will be the Match Director and ARFCOM's (www.AR15.com) and NRA Board Member Joe DeBergalis will be Match Chairman. Rounding out the team is Range Master, Kurt Miller and Statistician, Linda Chico.
Cramblit said, "Everyone is going to be a winner at this match. It is going to bring new people into the sport and with the unique format, it'll be a blast. This match will be the single largest gathering of competitors and sponsors in the history of 3 Gun. How fun is that?"
Nick Noble, CEO of Rockcastle Shooting Center said, "We're excited to be able to bring fresh ideas to the competitive shooting world and to partner with AR15.com and Brownells. Rockcastle Shooting Center is no stranger to hosting major industry events. In 2011, we have over thirty shooting competitions scheduled including our crown jewels the Blue Ridge Mountain 3-Gun Championship, Mammoth Sniper Challenge, Gamaliel Cup, and the Shooting Industry Masters in July. Our resort with its unique combination of ranges and amenities make us an attractive venue to host large-scale events."
The Rockcastle Shooting Center is the newest addition to the Park Mammoth property. The Shooting Center offers a 15-station Sporting Clay course, 5 Stand, Pistol and Rifle Ranges out to 1,500 yards, SASS Range, and two 3D Archery Ranges. Nestled among the wooded ridges and valleys of the historic property, the 2,000-acre resort is located in south central Kentucky.
For further information of scheduled events at Rockcastle Shooting Center and the first class accommodations and amenities offered by Park Mammoth Resort, visit our web site at www.parkmammothresort.us or email our guest client services at [email protected]