Rockcastle Shooting Center Hosts Tenn. Winter Series Sporting Clays Shoot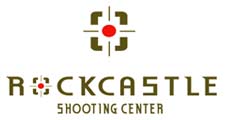 Park City, KY – -(AmmoLand.com)- Overcast skies, wind and chilly temperatures, not typical for Kentucky; could not keep away the many registered shooters, from six states and as far away as Brazil from attending this past weekends event.
Rockcastle Shooting Center which is part of Park Mammoth Resort hosted the event. The 15 station designed Sporting Clay course with targets set by Bill McGuire provided seasoned shooters with challenging registered NSCA level targets.
Nick Noble, General Manager of Rockcastle Shooting Center said, "For our first sporting clays event out of the gate, we were really proud to have had the largest turnout of shooters for a Tennessee Winter Series event. Many of the shooters commented they're looking forward to returning in September when Rockcastle Shooting Center hosts the Gamaliel Cup, in addition to our other 2010 planned shooting events which are posted on our web site."
After the competition, shooters gathered in The Lodge and Conference Center to receive their awards and relax in The Lookout Restaurant to enjoy a southern style menu that closed out their shooting day. Additionally, Rockcastle Shooting Center hosted a First Shots® program later on in the day, which was well attended by area residents.
The Rockcastle Shooting Center, located in south-central Kentucky is nestled atop a wooded bluff and is a part of Park Mammoth Resort a historic resort in Park City, KY. The 2000 acre resort features a 100 guest room cozy lodge, restaurant and conference center, indoor heated pool, scenic nature trails, 27 hole regulation golf course and an all encompassing shooting center meeting the needs for all sporting clay, pistol and rifle shooting enthusiasts.
For further information of scheduled events at Rockcastle Shooting Center and the first class accommodations and amenities offered by Park Mammoth Resort, visit our web site at www.parkmammothresort.us or email our guest client services at [email protected]