DPMS Panther Recon Carbine RFA3-REC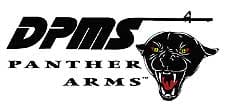 St. Cloud, MN –-(Ammoland.com)- Listening to countless customers, DPMS is pleased to release the Panther Recon Carbine.
Featuring a 16″ bead blasted 416 stainless barrel, with mid-length gas system and AAC Blackout flash hider, the Recon is designed for optimum accuracy, corrosion resistance and functionality from a precision carbine.
The rifle is further enhanced for user comfort and versatility with Magpul MOE stock, grip, trigger guard, as well as a 4 rail free float tube and Magpul front and rear back up iron sights.
Whether for competition, recreation, or peace of mind, the DPMS Panther Recon leads the way. MSRP: $1099
About:
DPMS Panther Arms, the second largest manufacturer of AR-15 rifles, specializes in producing quality, hand crafted, American made, black rifles. These renowned rifles are dependable, affordable and extremely accurate, capable of sub MOA groupings straight out of the box. DPMS manufactures rifles in a variety of calibers, including: .204 Ruger, .22LR, 5.56 NATO, .223 Remington, 6.8mm Remington SPC, 7.62x39mm, .243 Winchester, .260 Remington, .308 Winchester and .300 Remington SAUM. Visit: www.dpmsinc.com