DPMS RFA3 LBR Carbine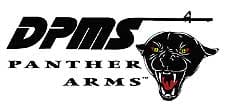 St. Cloud, MN –-(Ammoland.com)- The new DPMS LBR Carbine was designed for the shooter who requires a compact, lightweight carbine while not sacrificing performance.
The light profile, stainless steel barrel and vented free float tube keep the rifle's weight under 7 lbs. while maintaining the ease of cleaning and accuracy of some of our premier target and varmint rifles.
The six position adjustable Magpul MOE stock with recoil pad allows quick, yet solid adjustment for length of pull and user comfort.
The A3 flat-top receiver and single rail gas block make the rifle ready for optics or detachable iron sights at the user's preference.
5.56 stainless steel 16″ lightweight barrel
Vented free float tube
A3 flat-top receiver and single rail gas block for optics or iron sights
Magpul MOE stock
MSRP: $949
About:
DPMS Panther Arms, the second largest manufacturer of AR-15 rifles, specializes in producing quality, hand crafted, American made, black rifles. These renowned rifles are dependable, affordable and extremely accurate, capable of sub MOA groupings straight out of the box. DPMS manufactures rifles in a variety of calibers, including: .204 Ruger, .22LR, 5.56 NATO, .223 Remington, 6.8mm Remington SPC, 7.62×39mm, .243 Winchester, .260 Remington, .308 Winchester and .300 Remington SAUM.  Visit: www.dpmsinc.com