Benelli USA New Firearms Product Preview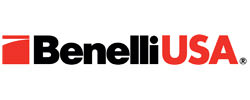 ACCOKEEK, MD –-(Ammoland.com)- The 2011 annual Shooting Hunting and Outdoor Trade (S.H.O.T.) Show is only a week away and BENELLI USA has some big news.
When the new products from Benelli ( benelliusa.com), Stoeger (stoegerindustries.com), Uberti ( uberti.com) and Stoeger Airguns (stoegerairguns.com) are unveiled, it'll be standing room only at the Benelli USA booth at the SHOT Show.
Benelli USA's new product introductions will not only be the talk of the SHOT Show, but will also gain nationwide attention when all the new products from Benelli USA family are posted on the various brand websites January 18.
We can't say much at this time, but we can tell you that Benelli has a much-anticipated new product that'll have shotgunners everywhere talking. And Benelli is not the only one introducing new products. Stoeger, Uberti and Stoeger Airguns have been very busy, too. Stoeger Industries will be pleased to introduce a much-anticipated new gun, Stoeger Airguns' latest innovation can only be described as amazing, and Uberti's latest offerings will satisfy the cowboy shooters and historical gun collectors alike.
If we don't see you at SHOT Show, don't forget to visit the Benelli USA websites on January 18, when all the new products will be revealed.