Airforce Airguns Introduces Self Centering Tri-Rail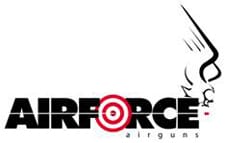 FORT WORTH, TEXAS –-(Ammoland.com)- AirForce Airguns , the first U.S. manufacturer of Pre- charged Pneumatic airguns has introduced a new self-centering tri-rail scope base.
Designed by BKL Technologies, the new Tri-rail offers dovetail mounting surfaces on three sides and raises the sight line so standard scope rings may be used. The Tri-rail is another addition to AirForce Airguns innovative product line.
Retail Price $31.00
AirForce Airguns, the first manufacturer of PCP's in the U.S., have been making precision air guns for nearly 15 years, developing the most technologically advanced airgun shooting systems in the world. Known for their flexibility and legendary accuracy, AirForce Airguns offers a solution for just about any airgun shooting situation.
BKL Technologies patented competition-grade scope mounting systems include scope mounts, scope rings, dovetail to weaver adaptors and scope risers that utilize a quick-installing and self-aligning clamping system that fits both 11mm dovetail and 3/8 inch dovetails. BKL is a U.S. manufacturer of the largest selection of airgun and rimfire scope mounts.
For more information on AirForce Airguns, visit the website www.airforceairguns.com or write to – AirForce Airguns, P.O. Box 2478, Fort Worth, Texas 76113
For more information on BKL Technologies, visit the website www.bkltech.com or write to BKL Technologies, P.O. Box 2478, Fort Worth, Texas 76113