Learn About Chokes, Loads and Mental Performance with Gil & Vicki Ash
"ComeOut2Shoot" – Free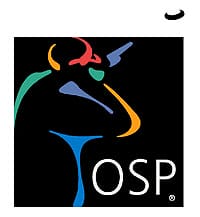 FULSHEAR, TEXAS –-(Ammoland.com)- OSP (Optimum Shotgun Performance) Shooting School, with the American Shooting Centers (ASC) in Houston, Texas will be hosting FREE instructional seminars in a new ASC program called "ComeOut2Shoot".
The next seminar in the series will be held on Saturday, February 19, 2011. The seminar will feature world-renowned shooting instructors Gil and Vicki Ash.
The seminar is FREE and available to all with required pre-registration. The event will begin at 7:30am with registration, sign-in until 8:30am, and the lecture will take place between 8:30am and 10:15am. Come out and discover the shooting skills you never knew you had, OSP guarantees it!
The "ComeOut2Shoot" seminar will focus on chokes and loads. Gil and Vicki will explain not only how chokes work, but when and why to use which choke and load based on your shooting experience. Participants will see the actual diameter of the shot cloud from five different chokes, at five yard increments from five to 50 yards. Clay shooters and hunters alike will have a better understanding of how to maximize their shotgun performance-guaranteed. Another topic (time permitting) of instruction at the"ComeOut2Shoot" seminar will be on mental performance.
Gil and Vicki will help students understand how their eyes, mind and body function together. Once the mental aspect of shooting a shotgun is understood, students will know why they succeed or fail when shooting! So do not miss this segment!
Ed Arrighi, ownership group spokesperson for ASC comments, "American Shooting Centers is privileged to have the Ash's as resident instructors here in Houston. We are excited to join with the Ash's, and OSP, to bring to Houston's shooting public an information source to not only make shooters more proficient but better people as well."
Comments from previous seminar's: "I learned a ton and couldn't believe it!", "when you had us look at our thumbs, that explained why I'm so confused when I shoot a shotgun", "I never thought about not looking down the barrel!", and "this makes so much more sense to me now".
Since becoming professional instructors, Gil and Vicki have EACH logged over 20,000 plus hours of teaching experience as well as studying vision, mental performance, and the difference in the way men and women perceive visually and how they store and recall data from the brain. Gil and Vicki are experienced and comfortable teaching all methods of shooting. From swing through, pull away, and maintained lead, as well as understanding the amount of risk each method creates for each type of shot, they can tackle them all! While other instructors concentrate only on the method and lead, the Ash's concentrate on you. They help you reach your own personal goals; they tailor every lesson and clinic to your needs and skill level, and help you get in control of your performance, whether mechanical or mental.
With nine books authored, six instructional DVD's in production, and more instructional books and DVD's on the way, the Ash's have the largest single source library of instructional material on shotgunning in the world.
Gil Ash of the OSP Shooting School states, "Vicki and I are thrilled about the new "ComeOut2Shoot" seminars that we will be hosting. We hope to offer a different look on sporting clays and the mental aspect of the game to the fans of American Shooting Centers."
If you have a question or something you have never been able to understand about shotgun shooting, the "ComeOut2Shoot"
seminars are the chance for you to find out the real answer. Be sure to come with questions because Gil and Vicki will be able to give you a common-sense, scientific explanation that will keep you laughing and enjoying learning in a way you have never experienced.
In order for ASC to give every attendee the personal service they are committed to give, reservations are required because space is limited, so sign up early. All ages are welcome for the seminar but those chosen to participate in the live fire segment must be 16 years of age or older. Eye protection is mandatory for attendance and must be furnished by the attendee. Ear protection will be provided by ASC. To sign up today please call Lynn at 281.556.8086 or by visiting www.amshootcenters.com. Look for future seminar dates at www.amshootcenters.com or www.ospschool.com.
About OSP:
Gil and Vicki Ash have been shooting sporting clays since 1982. Unlike other instructors, they are professional teachers who have studied and practiced not only shooting, but the psychology of learning and performance, and they have developed the most effective teaching approach in the industry. OSP's common sense teaching method helps students understand how their eyes, mind and body function together. Once this is learned, understanding why they succeed or fail when shooting a shotgun becomes simple! The powerful insight from Gil and Vicki can be applied to all aspects of your personal life and business, making you not only a better shooter, but a better performer at everything you do. For more information regarding OSP Shooting School please visit www.ospschool.com or by calling 800.838.7533.

About American Shooting Centers:
(ASC), Texas' Largest Sport Shooting Facility covers over 560 acres and is conveniently located in West Houston, inside George Bush Park at 16500 Westheimer Parkway (www.amshootcenters.com), 281-556-8199. With over 200 shooting positions for Rifle and Pistol shooting and long range Rifle facilities out to 600 yards, as well as Sporting Clays, Trap, Skeet, 5-Stand & Wobble Trap, ASC really has it all! Host to numerous National and World Competitions, as well as hundreds of Corporate Events and Charity Fundraisers, ASC has a rich history and can design and host Special Events of any size. With three individual venues, each with its own Air-Conditioned Pro Shop offering competitively priced ammunition, refreshments and accessories; ASC is THE place to enjoy the Shooting Sport of your choice. Education is paramount at ASC and classes, clinics, and private instruction are available for any and all shooting disciplines from regularly scheduled Concealed Handgun License (CHL) classes to Hunter Education Classes to Top Level Competitor Training by World and National Champion Shotgun Coaches. Come out and join us at American Shooting Centers where our motto is: Safe, Friendly Fun wrapped up in Texas Hospitality