CCRKBA To Holder On ATF Scandal – 'Investigate And Fire, Or Resign'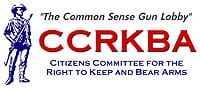 BELLEVUE, WA – -(Ammoland.com)- Following new revelations regarding the growing scandal over the Bureau of Alcohol, Tobacco, Firearms and Explosives' "Project Gunrunner" – the most recent on Wednesday's CBS Evening News — the Citizens Committee for the Right to Keep and Bear Arms today is calling on Attorney General Eric Holder to investigate the allegations and remove ATF officials responsible, or hand in his resignation.
"Instead of cracking down on American gun owners, it is time to crack down on the ATF," said CCRKBA Chairman Alan Gottlieb, who earlier this week urged gun owners to pressure Congress to cut ATF's budget.
The Gunrunner scandal was originally uncovered by National Gun Rights Examiner David Codrea and independent blogger Mike Vanderboegh. The case now has the attention of U.S. Sen. Charles Grassley (R-IA), ranking minority member of the Senate Judiciary Committee. CCRKBA believes the committee should launch a full-scale investigation of ATF and that Grassley should not stand alone in his pursuit of the truth.
"Two weeks ago," Gottlieb noted, "Sen. Grassley called on Holder to 'come clean' about this scandal, and the murder of Border Patrol agent Brian Terry. He was greeted with silence. Agent Terry was likely killed with a gun that ATF allowed one of the Gunrunner suspects to purchase more than a year ago. We have seen documents that show the gun was recovered at the Terry crime scene.

"Almost immediately after he took office," he continued, "Holder joined other members of the Obama administration in calls for new gun laws to crack down on American gun dealers and gun owners. He wanted to renew the ban on so-called 'assault weapons.' Now, thanks to independent Internet reporters and CBS News, it appears hundreds, if not thousands of U.S.-origin guns that made their way to Mexican criminals were allowed to cross the border by an inept ATF operation that was even criticized by ATF agents.

"Senator Grassley's inquiry has been met with stonewalling," he said, "but with these new revelations, the time for silence has passed. ATF officials in Phoenix who allowed this travesty to continue, over objections from field agents who knew better, should be fired. Acting ATF Director Kenneth Melson should go immediately, and a new director, from outside of the agency, should be appointed to clean up this mess.

If Eric Holder is not willing to hold ATF officials accountable, he should resign."
About:
With more than 650,000 members and supporters nationwide, the Citizens Committee for the Right to Keep and Bear Arms is one of the nation's premier gun rights organizations. As a non-profit organization, the Citizens Committee is dedicated to preserving firearms freedoms through active lobbying of elected officials and facilitating grass-roots organization of gun rights activists in local communities throughout the United States. The Citizens Committee can be reached by phone at (425) 454-4911, on the Internet at www.ccrkba.org or by email to [email protected]