What are CATS Targets?
Targeting Validation System for the 21st Century Long-Range Shooting Specialist.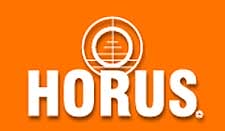 San Bruno, CA –-(Ammoland.com)- As of now, CATS stands for Calibration & Training System.
Since long range shooting requires elevation and windage adjustments to accurately engage distant targets, it is apparent that a riflescope's elevation and windage adjustment knobs have to yield precise and accurate adjustments.
When a rifleman egages distant targets and misses, he usually blames the ammo, the rifle and finally himself. The riflescope is almost never looked at as a contribution to errors.
The rifleman has spent a lot of money on his riflescope. He falsely assumes it is a perfectly calibrated optical instrument for shooting.
Since no low tech, affordable riflescope testing system existed in the public domain, Horus Vision invented CATS to fill the void. CATS is designed specifically to be used at 100 yards/meters. You do not need a 500, 1000, or 2000 yard/meter range.
In the course of testing and development, we discovered the CATS targets had additional value. In addition to elevation and windage, you can identify problems with cant, run-out (the point on elevation where the scope no longer tracks perpendicular), and establish maximal elevation.
To learn more about CATS Targets, check out our videos…
Horus Vision CATS Targets Part 1

Horus Vision CATS Targets Part 2

or read an in depth explanation here.
Horus Vision CATS Calibration & Training System Manual
About:
Horus brings cutting-edge technology to long-range shooting to help you shoot farther with ultimate accuracy. Horus reticles, scopes, ballistics software and accessories offer a simpler solution for making fast, precise, bulls-eye hits consistently. Our easy-to-use reticle design and targeting software deliver dramatic improvements no matter what your skill level. Visit: www.horusvision.com