Countdown to Constitutional Carry
Democrats flee the state as gun owners set sights on concealed carry legislation.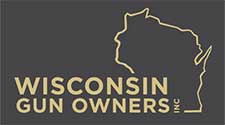 Madison, Wisconsin –-(Ammoland.com)- While the Wisconsin legislature debates the budget, gun owners prepare for their own protests if movement is not swift to repeal Wisconsin's ban on carrying concealed weapons.
In the wake of the chaos broiling over in Madison, WGO leadership engaged in talks with legislators to support constitutional (Vermont-style) carry.
Such a bill would not require any permit, fees, background check, fingerprinting or the establishment of criminal databases to carry a weapon for self-defense.
If you can legally buy the gun, you can carry it, said WGO.
While a time frame for introduction of a bill is expected soon, gun owners are urged to contact their legislators now and urge them to stand united with Wisconsin Gun Owners for constitutional carry.
Leading this fight with WGO are Campaign for Liberty, Gun Owners of America and the National Assoc. for Gun Rights. Other groups, including the United States Concealed Carry Association and Wisconsin Carry have publicly expressed their support for constitutional carry.
And while the NRA has stated that Vermont and Alaska will be used as the "Model" for a carry bill, NRA-ILA State lobbyist Jordan Austin continues to refuse to answer simple questions from NRA members about the organization's intent on this issue.
WGO Media Impact
WGO lead a recent statewide media blitz with impact in a story by Jim Coller writing for Gannett media. The story, Proponents hope concealed carry issue finally gains approval in Wisconsin, ran in the Appleton Post Crescent, Oshkosh Northwestern and online.
WGO was quoted as saying, "Reporters don't need a license to exercise freedom of the press and people don't need to undergo background checks to attend the churches of their choice.
Likewise, the right to bear arms is an inalienable right." To read more of the story with a link to the full report, visit wisconsingunowners.org.
About:
WGO works for grassroots gun owners, not politicians. While many gun lobbies fight for "reasonable gun control," WGO sets a higher standard: Defining the terrain of pro-gun political battle. Sure, many groups claim they're "pro-gun" – all the while they provide cover for anti-gun deals cut by politicians – but only WGO truly informs gun owners, remaining committed to a 100% pro-gun position. We oppose all gun control – regardless of the political party – and work tirelessly to restore the Second Amendment. Visit www.wisconsingunowners.org