Elon University Skews Poll On Concealed Handguns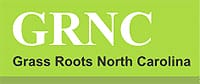 North Carolina –-(Ammoland.com)- A poll released last week by Elon University* purports to show little public support for expanding North Carolina's existing concealed handgun law into parks and restaurants, as proposed under House Bill 111.
However, the misleading and inaccurate phrasing of poll questions suggests that the researchers either haven't read HB 111, or are woefully ignorant of North Carolina gun laws.
INACCURATELY PHRASED QUESTIONS:
"[Do you agree/disagree with] permitting people to carry handguns in restaurants and bars."
Facts:
No pending bill would allow "people" – meaning anyone – to carry handguns in restaurants and bars. Rather, HB-111 is strictly limited to allowing concealed handgun permit holders to do so.
Individuals covered by HB 111 have been verified by their sheriff as law-abiding citizens who have proven they are trained in the law and proficient with their weapons.
These people have passed criminal background checks and had their fingerprints cleared by the FBI.
The sheriff has verified they are not alcoholics or substance abusers, and in the case of veterans, were honorably discharged.
This class of people – who number approximately 2% of North Carolinians – have proven, over the past 16 years, to be responsible, prudent, safe, and overwhelming law-abiding.
A similar question skewed results on "people" carrying concealed handguns in parks when, in reality, the parks provision too would apply only to concealed handgun permit-holders.
OMMITTED INFORMATION
* The question on restaurants omits at least two major qualifying conditions: That those carrying handguns are prohibited from consuming any alcohol, and that individual restaurants have the ability to ban the carry of handguns on their premises.
SAMPLING BIAS
* Although the Elon poll found that 42.4% of respondents owned firearms, earlier polling of North Carolina residents found a far higher gun ownership rate of 56%,** suggesting a sampling bias against lawful gun ownership.
* John R. Lott, Jr. More Guns, Less Crime 3rd Edition. Chicago, The University of Chicago Press, 2010.
** Elon University poll available at: http://www.elon.edu/docs/e-web/elonpoll/041811_PollMethodology.pdf
About: Grass Roots North Carolina/Forum for Firearms Education is a non-profit, all volunteer organization devoted to educating the public about trends which abridge the freedoms guaranteed by the Bill of Rights, and engaging in grass roots activism to preserve those freedoms. Formed in 1994 to conduct a highly successful rally for the Second Amendment, GRNC has gone on to conduct projects like "Remember in November: A Gun Owner's Guide to Voting," bringing concealed carry to North Carolina. Visit:www.grnc.org