High Cap Mags & Goose Hunting On This Weeks American Trigger Sports Network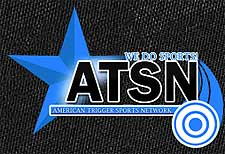 Ventura, CA – -(Ammoland.com)- This week on the Trigger Sports Network, the NRA reports on legislation to prevent ownership of High-Capacity mags.
Goose hunters…don't miss one of the best hunts in the USA, 40-50 per day!
Patrick Kilpatrick picks up the banner of education to the stars and brings the 2nd amendment to Hollywood.
Two police officers murdered, Mark Walters explains, plus, the history of the M-14.
All this and more, at www.atsn.tv – Your #1 Network for Trigger Sports!
On your computer, 24/7, when YOU want to see it!
Event DVD's available from the ATSN.tv store.
Click here to see recent video: www.atsn.tv
James B. Towle
Host
American Trigger Sports Network
www.atsn.tv
About:
ATSN was born from the already popular Radio series, "Trigger Sports Radio" which was broadcast nationwide, and hosted by James B. Towle. James wanted to bring the world of Trigger Sports to a whole new level by introducing video clips and LIVE coverage from shooting events on the Trigger Sports LIVE! weekly show. ATSN is set to be the leader in your trigger sports news, and now we are broadcasting around the world! Visit: www.atsn.tv