Nonaka Claims 1st Major Win for Team Glock with USPSA Area 6 Production Title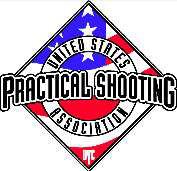 FROSTPROOF, Fla. –-(Ammoland.com)- Tori Nonaka won seven of 12 stages on her way to winning the Ladies Production division title – the first major win for the newest member of Team Glock – at the U.S. Practical Shooting Association's Area 6 Regional Handgun Championship this past weekend in Frostproof, Fla.
The 16-year-old high school student from Woodbridge, Va. outpaced her nearest competitor, Nancy Huspek of St. Paul, Minn., by more than 56 points with a final score of 764.3498 points.
"Tori is quickly moving up the ranks of top women shooters in USPSA. Now, as a member of one of the strongest performing teams in the Production division, she'll only get better and certainly win more titles," said Michael Voigt, president of USPSA.
Huspek finished second in the women's match with three stage wins and a final score of 707.9034. Third place went to Ann Kaewplang of St. Cloud, Fla. who won stage two of the match and finished with 622.0881.
Elena Bykova of Frostproof, Fla. and Karyn Byerly of High Point, N.C. rounded out the top five posting final scores of 617.855 and 595.1087 to finish fourth and fifth respectively. Bykova was the only other member of the top five to win a stage with the women's high score on stage five.
Elsewhere in Production division competition Michael Hollar of Conover, N.C. won the overall title with a final score of 949.0337. Among the seniors, Bruce Wallace of Jacksonville, Fla. won the Senior title and finished 11th overall with 829.2154 and Stephan Hobson of St. Petersburg, Fla. took the Super Senior title with 493.6198.
The Area 6 Handgun Championship was held at the Universal Shooting Academy range in Frostproof, Fla. The match drew 349 top shooters from around the country as well as Brazil, Canada, Ecuador, Jamaica and Venezuela.
Match officials credit the high turnout to the generous support from corporate sponsors Cameron's Custom Guns, Competitive Edge Dynamics, EarScopes, Freedom Gun Works, Gargoyle, Glock, GPI Custom Gunworks, Heckler & Koch USA, Hornady Manufacturing, Millennium Custom Guns, Nevco Targets, Otis Technology, Red Dot Shooting, Rescomp/CR Speed, Rudy Project, Sig Sauer, Spot on Supply, Springfield Armory, STI International, Surefire, TechWear USA, UniqueTek and Velocity Shooter.
To learn more about practical shooting, or join the nearly 20,000 members of USPSA in the most dynamic and fast-paced shooting sport around? Then visit www.USPSA.org, follow @USPSA_Shooting on Twitter or like USPSA on Facebook at www.facebook.com/USPracticalShootingAssn.