Rename Your UZI and Now Your Legal – Stupid California "Assault Weapon" Laws
Israel Military Industries (IMI) Name Change to Israel Weapon Industries (IWI) May Exempt Some UZI Firearms from "Assault Weapon" Law
By Joseph A. Silvoso III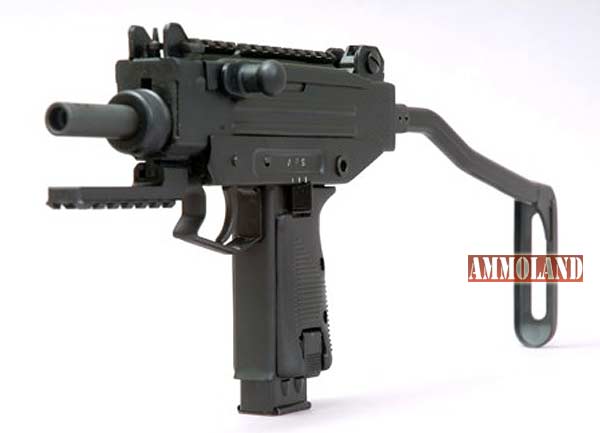 California –-(Ammoland.com)- When the division of Israel Military Industries (IMI) – maker of small arms including the Uzi firearm line – was purchased by Sami Katsav in 2005, it was renamed Israel Weapon Industries (IWI).
That small change may make a big difference for California residents interested in self-defense firearms.
Under the California law, specifically the Roberti-Roos "Assault Weapon Control Act" of 1989 (AWCA) and accompanying regulations enacted in 2000, certain semiautomatic firearms were designated as "assault weapons" by their make and model. These make and model firearms must be listed in the "Assault Weapons Identification Guide" (AWIG) published by the California Department of Justice. If a named firearm was not registered by March 31, 1992, it is generally illegal to possess in California. Under the AWCA, it doesn't matter what the gun looks like or how it functions.
All that matters is the make and model name, which is typically inscribed on the firearm itself.
The semi-automatic rifle and pistol "IMI Uzi" is listed in the AWIG, in Penal Code section 12276(a)(2) and (b)(1), and in the California Code of Regulations (11 C.C.R. 5495). So possession of an unregistered semi-automatic version of the "IMI Uzi", no matter how configured (both rifle and pistol versions) has been a crime in California since 1989 (the fully automatic versions are regulated as "machine guns," not "assault weapons").
But if a firearm is not listed, the opposite is true. The California Supreme Court ruled in Harrott v. County of Kings, 25 Cal.4th 1138, 1142 (2001) that when deciding whether "series" firearms meet the definition of an "assault weapon" the legislature required the Department of Justice to make ordinary citizens expressly aware of each make and model name that is prohibited under the AWCA:
"As we have interpreted the statute, to determine whether the differences between the firearms of concern to them and the series assault weapons listed in section 12276 are considered by the Attorney General to be only "minor" for the purposes of section 12276, subdivision (e), ordinary citizens need only consult the California Code of Regulations. Moreover, the Attorney General's Identification Guide is also available to them." Id. at 1153 (emphasis added).
Significantly, the IWI Uzi rifles and pistols are not listed in the statute, nor the Code of Regulations, nor in the AWIG. So under the Harrott decision, the IWI Uzi cannot be an "assault weapon" based on its make and model name designation.
But beware: even though the "IWI Uzi" is not an illegal firearm under the 1989 AWCA, these make and model firearms could still be considered Category 3 "assault weapons" based on their characteristics as listed in Penal Code section 12276.1, passed in 2000. They might also be considered prohibited short barreled rifles and/or "unsafe handguns."
That being said, if a make and model "IWI Uzi" meets the above requirements of California's laws, it cannot be considered illegal simply by being called an "IMI Uzi."
A large manufacturer like Colt cannot change its company name to allow possession of their AR-15s ("Colt AR-15″s are banned by "make and model"). But the fact that a company can change its name, and thereby produce a legal firearm identical to one that is banned except for the name, shows how ridiculous California "assault weapon" laws are.
This was acknowledged by the Court of Appeal in the Kasler v. Lungren case. See Kasler v. Lungren, 61 Cal. App. 4th 1237 (Ct. App. 1998), review granted and opinion superseded, 955 P.2d 450 (Cal. 1998), rev'd sub nom. Kasler v. Lockyer, 23 Cal. 4th 472 (2000). But the decision was overturned by the California Supreme Court. Additional legal challenges to the law are pending in light of recent Supreme Court decisions on the Second Amendment.