ARMED AMERICAN RADIO (AAR) is proud to announce its affiliation with Special Operations Warrior Foundation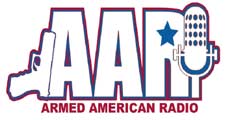 Atlanta GA –-(Ammoland.com)- 2011/Delta Media, LLC. The Armed American Radio Network (www.armedamericanradio.com) hosted by Mark Walters, Concealed Carry Magazine writer and co- author of the highly acclaimed book, Lessons from Armed America, is proud to announce its affiliation with Special Operations Warrior Foundation (SOWF), one of America's most important charitable organizations based in Tampa, Florida.
Special Operations Warrior Foundation (SOWF) began in 1980 as the Col. Arthur D. "Bull" Simons Scholarship Fund following the Iranian Hostage rescue attempt.
The goal of the SOWF is to provide a college education to every child who has lost a parent while serving in Army, Navy, Air Force and Marine Corps Special Operations during an operational or training mission. SOWF is committed to providing scholarship grants, not loans to more than 800 children who survive more than 700 Special Operations personnel who have given their lives in service to their country. To date, some 160 children have graduated college as a result of this incredible organization.
Syndicated host Mark Walters made the following statement: "It was an honor to meet with the fine people at SOWF in Tampa this week! I am humbled, proud and privileged to lend my voice at Armed American Radio to this incredible organization and its goals. As a parent myself, I can think of nothing more important than providing an education to the sons and daughters of America's fallen warriors. The Special Operations Warrior Foundation is truly doing God's work and I'm confident that my listeners will get involved".
Representatives of The Special Operations Warrior Foundation will join Mark on air this Memorial Day weekend on the national broadcast Sunday, May 29 th to discuss the ongoing efforts of the organization.
Throughout the Tampa Bay area, Armed American Radio (AAR) can be heard every Sunday from 9-11 p.m. on Talk Radio 860 WGUL Tampa and News Talk 930 WLSS Sarasota.
The AAR show is syndicated on the Salem Radio Network and airs live nationwide every Sunday from 8- 11pm ET, 5-8pm PT from the West Palm Beaches of South Florida to the North Slope of Alaska. Each week Mark Walters discusses the right to carry a concealed firearm, training, tips and carry techniques, the politics of the right to bear arms and the responsibility that law-abiding citizens have to carry a firearm for their own defense. The show blends an entertaining mix of nationally recognized guests with hard- hitting discussion about the right to carry a firearm.
Mark Walters
Host
Armed American Radio Network www.armedamericanradio.com
[email protected]
386-AAR-Mark (386)-227-6275
Armed American Radio is syndicated on the Salem Radio Network. For media kit information, please visit www.srnonline.com/talk/talk-walters.shtml
About:
Armed American Radio is the most free-thinking, politically incorrect radio station in the U.S.A. We discuss liberty, self-defense, weapons, family, friends, and life. Visit: www.Armedamericanradio.org