Eric Holder Clueless on More than Just the Project Gunrunner Scandal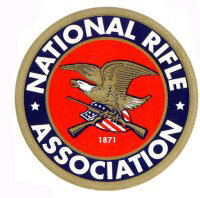 FAIRFAX, Va. –-(Ammoland.com)- According to the Bureau of Alcohol, Tobacco, Firearms, and Explosives, the Project Gunrunner program was intended to stop the alleged flow of guns to criminals in Mexico.
That didn't happen. Instead, the program may have facilitated the illegal smuggling of thousands of those guns, some of which actually turned up at the murder scene of a U.S. Border Patrol agent in December 2010.
As the probe into Project Gunrunner heats up, the House Committee on Oversight and Government Reform and the Senate Judiciary Committee want to determine if high-ranking officials in the Department of Justice knew about and approved Project Gunrunner. To that end, this week, U.S. Attorney General Eric Holder was called to testify before both committees.
When questioned by Sen. Charles Grassley (R-Iowa) on Wednesday, Holder said that he does not know how guns allowed to "walk" during the federal gun sting operation ended up at the U.S. Border Patrol agent's murder scene. "I frankly don't know," Holder said.
When Grassley asked the whereabouts of the estimated 1,300 — 1,500 guns that BATFE allowed "straw purchasers" to buy (even after suspecting they were working for Mexican drug cartels), Holder again could not answer. "I'm not in a position at this time to answer that question," Holder said. "I don't know."
The day before, Holder faced questioning by Rep. Darrell Issa (R-Calif.) during the House Judiciary Committee hearings.
During the exchange between Issa and Holder on Tuesday, Rep. Issa did not mince words:
"We're not looking at straw buyers, Mr. Attorney General, we're looking at you. We're looking at your key people who knew or should have known about this and whether or not your judgment was consistent with good practices and whether or not, instead, the Justice Department is basically guilty of allowing weapons to kill Americans and Mexicans. So will you agree to cooperate with that investigation, both on the House and Senate side?"
Sen. Grassley and Rep. Issa feel that Holder and the Department of Justice are deliberately stonewalling thier investigation.
"I am extremely disappointed in the Justice Department's response to my inquiry," Grassley said Wednesday. "The ATF also clearly knew that these guns were being exported south of the border to Mexico."
During his speech at Saturday's Annual Meeting of Members in Pittsburgh, NRA Executive Vice President Wayne LaPierre had this to say about Holder's role:
"Eric Holder said he didn't know about the operation. He's the U.S. Attorney General. He's supposed to be in charge, and he didn't know? Who's minding the store over at the Justice Department? Because if Holder didn't know, Holder's got to go."
About:
Established in 1871, the National Rifle Association is America's oldest civil rights and sportsmen's group. Four million members strong, NRA continues its mission to uphold Second Amendment rights and to advocate enforcement of existing laws against violent offenders to reduce crime. The Association remains the nation's leader in firearm education and training for law-abiding gun owners, law enforcement and the military. Visit: www.nra.org