Illinois Right to Carry Bill Falls Only 3 Votes Short of the Required 71 – HB148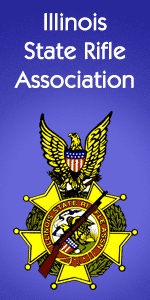 Illinois –-(Ammoland.com)- For the first time in nearly two decades a Right to Carry bill made it to the floor of the IL House of Representatives for debate and a vote.
Unfortunately lawmakers from the Chicago area failed to recognize the constitutional right of law-abiding citizens to keep and bear arms. HB148 fell only three votes shy of the 71 needed. Just before the final tally was taken the sponsor of the bill called for postponed consideration and the bill was pulled from consideration.
This maneuver is common when a bill does not reach the required number of votes to pass. This will keep the bill active and the sponsors can try to gather the needed votes and bring the bill back for another vote later in the session.
It is more critical than ever that you contact your legislator and urge them to support HB148. Call them, write them, go to their offices and meet with them in person.
Firmly but politely let them know your fight for the right to protect yourself and your family is not over. Firmly but politely tell them you expect them to stand up for your constitutional right.
Need help finding your state legislator?
Go to Illinois State Board of Elections or call 217-782-2000
Please join us at IllinoisCarry.com for the ongoing discussions about the bill what happens as we move forward.
Right to Carry Bill HB148 Endorsed by Law Enforcement Groups
HB148 continues to gain support of law enforcement groups all across the state.
The following groups are now on record supporting your right to protect yourself and your loved ones:
Illinois Sheriffs Association
Illinois Association of Chiefs of Police
Chicago Police Department Sergeants Association
Chicago Police Department Lieutenants Association
About:
The ISRA is the state's leading advocate of safe, lawful and responsible firearms ownership. Since 1903, the ISRA has represented the interests of over 1.5 million law-abiding Illinois firearm owners Visit: www.isra.org