Soldier Shooter's Perseverance Paying Off
By Michael Molinaro USAMU PAO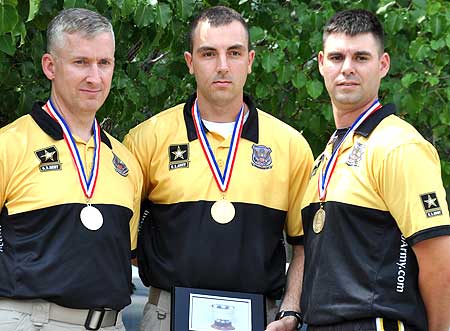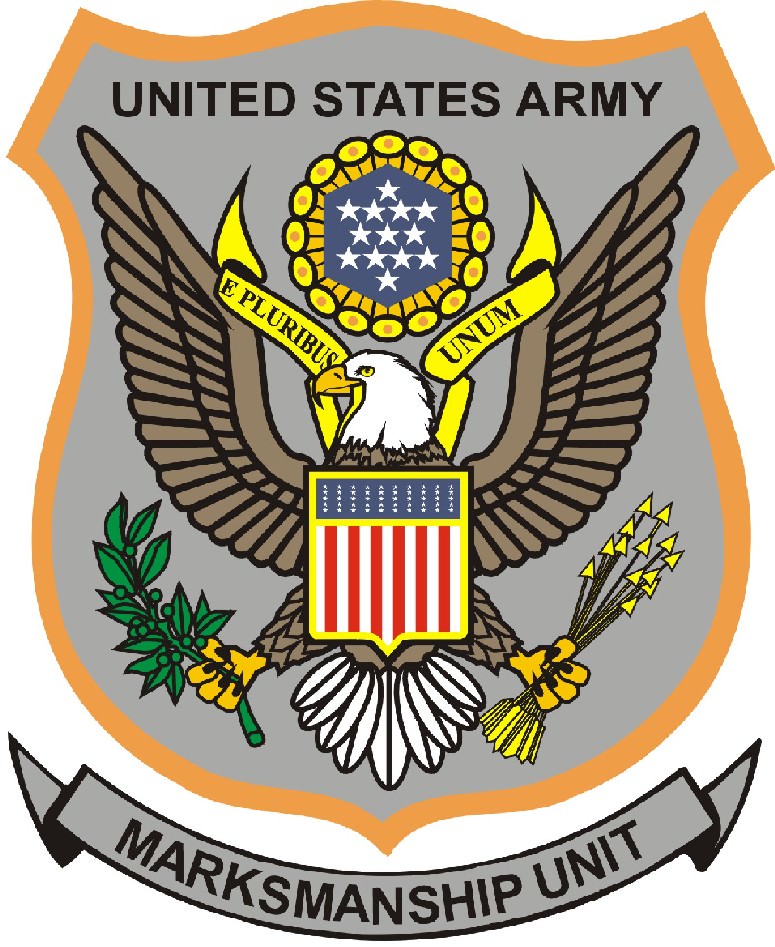 FORT BENNING, Ga. –-(Ammoland.com)- Years of dogged determination and unwavering support has Sgt. 1st Class Eric Uptagrafft on the brink of being nominated for selection to the U.S. Olympic team that will compete in the London Summer Games in 2012.
The rifle instructor/shooter with the U.S. Army Marksmanship Unit has garnered two silver medals in World Cup competition thus far in 2011 and has earned enough points to reach the threshold for making the Olympic team, something that he has sought since getting a taste of it once before.
Uptagrafft, who began shooting competitively 34 years ago in Spokane, Wash., made the U.S. team and competed in the 1996 games held in Atlanta. More understanding of the Olympic experience after a 30th-place finish, it was almost a sure-bet that Uptagrafft would become a regular on Team USA for multiple Olympics.
The sport of shooting can be measured by tenths-of-a-point and is ripe with hungry competitors striving to reach their goals, and he came up short qualifying for the next three games.
"I was pretty close to making the 2000, 2004, and 2008 teams but fell short," Uptagrafft said. "From 1984 to 2004, there was a three- or four-day tryout process–you shoot well at the tryout and you were on the team. In 2008 the selection process started to be weighted more toward international success, as one slot per event was available to a shooter who won consistently on the world stage."
Some would call it a career and transition into other opportunities but Uptagrafft displayed the strength of a Soldier, knowing deep down that he still wanted to scratch that Olympic itch. The past two years that focus and determination has led him to medal in multiple World Cup events and his return to the world stage in Olympic competition is near completion.
"He's definitely a contender to medal in the next Olympics," said Sgt. 1st Class Michael Moore, the noncommissioned officer-in-charge of the International Rifle platoon. "As long as I have known him he has been driven. In this sport its all about perseverance."
Moore has known Uptagrafft since they were college teammates at Texas A & M University back in the 1980s. He said a lot of his recent success is due to his work ethic and engineer's mind-something that enables him to tinker with his rifle and stay ahead of the pack.
"He designed and manufactured his own action and build of the gun-he's always on the cutting edge," Moore said. "He is dialed in right now and focused on reaching his goals."
Being a member of the USAMU is an advantage not many shooters have. Two fellow Soldiers of the platoon earned gold medals in World Cup competition last year and are among other Soldiers aiming to make the 2012 Olympic team. That kind of daily competition and camaraderie is vital to the success of Uptagrafft.
"Training with my International Rifle teammates is like shooting a world cup every day," he said. "At one point last year there were four U.S. shooters ranked in the top six in the world in Men's Prone. Two of them are teammates of mine-Staff Sgt. Mike McPhail and Sgt. Joe Hein. They each won a World Cup last year. Every day I go out on the firing line to train I've got these guys to test my skill-level against. They push me constantly, never letting me get complacent."
The next World Cup is being held in a venue very familiar to Uptagrafft and his USAMU teammates-Pool Range Complex on Fort Benning, the same range where they train every day. The world's best will be on the post and the match is on track to be the largest World Cup ever on U.S. soil with coveted Olympic quota slots on the line.
"I seem to do really well at Ft. Benning, so I would like to continue that trend and have another solid world-class performance," Uptagrafft said. "I'm not one to predict medal colors because I have no control over the other shooters. If I do my job I'll be in contention for a win."
Upon completion of the match Uptagrafft will begin preparation for a scheduled deployment to Afghanistan and the war on terrorism. Soldiers from the USAMU deploy on a rotational basis to assist forces deployed in Afghan National Army marksmanship training efforts and present a marksmanship train-the-trainer program designed to foster consistency in marksmanship instruction, enhance the overall capability of the ANA, and ultimately, support the transition as the ANA stands on its own.
"I am excited to deploy to Afghanistan, to be part of something bigger than myself," he said. "I've got 34 years of shooting and coaching experience that I will bring to our mission in Afghanistan. We also help in the fight by training U.S. Soldiers both at home and abroad on how to be better marksmen, and by developing, testing, and building better small arms weapons platforms for our Soldiers."
There are many people Uptagrafft credits for his successful shooting career, but none more than his wife Sandra. A pistol shooter on the U.S. National team, she is a reservist in the Navy and recently returned from a nine-month deployment to Afghanistan.
"She is my biggest supporter," he said. "She gets it: the stress and travel and time required to be among the best. She understands about being a competitive shooter and what that takes. (She) also just got back from Afghanistan, so she understands that too."
The ISSF World Cup USA competition will commence May 15 at the USAMU's Pool and Phillips Ranges. Uptagrafft will compete in Men's Prone Rifle, slated to be held May 21-22 at Pool Range. For the complete schedule and information on the event, go to www.issf-sports.org or www.usashooting.org.
About USAMU:
The USAMU enhances the Army's recruiting effort, raises the standard of the Army's marksmanship proficiency, and supports the Army's small arms research and development initiatives in order to raise the Army's overall combat readiness. For more information on the U.S. Army Marksmanship Unit, contact the Public Affairs Office at (706) 545-5436, [email protected] or www.USAMU.com.