Download The Concealed Carry Flyer They Don't Want You to See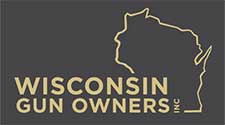 Wisconsin –-(Ammoland.com)- Want to really make an impact?
As Wisconsin gun owners enter Phase II of the battle for Constitutional Concealed Carry, the neocons and institutional gun lobby think they've thrown us a bone (a permit-to-carry bill) and then sit back and hope that we're just going to go away.
Instead, download and print the Constitutional Carry Flyer.
Hand it out to everyone you know – friends, family, co-workers, even your local gun shop and range. Send one to your state legislator. (Hint: Print it on bright blaze orange paper for added effect).
Wisconsin Constitutional Concealed Carry Flyer
About:
WGO works for grassroots gun owners, not politicians. While many gun lobbies fight for "reasonable gun control," WGO sets a higher standard: Defining the terrain of pro-gun political battle. Sure, many groups claim they're "pro-gun" – all the while they provide cover for anti-gun deals cut by politicians – but only WGO truly informs gun owners, remaining committed to a 100% pro-gun position. We oppose all gun control – regardless of the political party – and work tirelessly to restore the Second Amendment. Visit www.wisconsingunowners.org