CZ's Angus Hobdell Wins USPSA Area 1 Production Shooting Title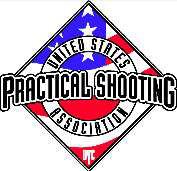 SEDRO-WOOLLEY, Wash. –-(Ammoland.com)- Angus Hobdell, the Team CZ shooter from Tempe, Ariz., won the Production division title this past weekend at the 2011 USPSA Area 1 Regional Handgun Championship, Presented by Springfield Armory.
Hobdell, who started the match in third place, behind the early leader Cody McKenna of Mesa, Ariz., moved into the lead with the first of his five stage wins on the fourth stage of the match.
After moving to first place Hobdell never looked back and finished the match with a division winning score of 1159.9220 points.
"Angus has long been among the top Production division shooters in USPSA so it is no surprise to see him claim the division title at this year's Area 1 Regional Handgun Championship," said Chuck Anderson, the USPSA Area 1 director.
McKenna, who held the lead through the first two stages, fell to third before moving up on stage six into second place where he finished the match with two stage wins and a final score of 1114.7971 points.
Rounding out the top five were Brad Engmann of San Francisco, Calif. who won one stage and finished with 1050.9002 to take third, defending champion Mike Hughes of Maple Falls, Wash. in fourth with one stage win and 1040.2744 points, and Doug Newquist of Albany, Ore. in fifth with a final score of 1030.4580.
Elsewhere in the Production division, Sara Dunivin of Phoenix, Ariz., the 2011 USPSA Women's Single Stack National Champion, finished the match in 12th place overall with a final score of 934.0416 points to claim the Women's Production division title. Trystan Burkhardt of Boise, Idaho finished as the top junior with 693.0680. Among the seniors, Bill Garland, Sr. of Prineville, Ore. won the Senior title with 785.3332 points, while Ben Smith of Philipsburg, Mont. won the Super Senior title with 730.9980.
About:
USPSA is a non-profit membership association. Most of the more than 20,000 individual members belong to and regularly compete at one of the nearly 375 affiliated clubs and sections (groups of clubs banded together for mutual benefit) located across the United States. USPSA is affiliated with the International Practical Shooting Confederation (I.P.S.C.), which is comprised of approximately 67 nations. USPSA is the American region of IPSC. Visit: www.uspsa.org