GUNS 101 – A Beginner's Guide to Buying and Owning Firearms
By David Steier
For New Gun Owners: The 10 Commandments Of Gun Safety And Much More..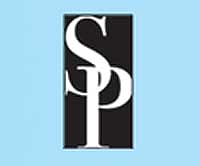 New York, NY ––(Ammoland.com)- How does a gun work? Which gun is right for me? How can I make certain my gun is stored safely?
Guns 101 will answer all your questions! Longtime gun instructor David Steier introduces readers to the basics of shotguns, rifles, carbines, and handguns and their subgroups, covering everything from gun safety to choosing the best gun classes for your needs.
Steier is committed to sharing the gun knowledge he has been collecting over a lifetime of competitive shooting, and his enthusiasm shines through.
If you want to know how to act in a gun shop, what to do if something breaks, or the difference between a single-action and double-action revolver, Steier explains it. Here's some of what you'll find inside:
The ten commandments of gun safety
Suitable guns for personal defense, for fun, hunting, or collecting
Terms and clear diagrams for all gun mechanisms
How to secure and safely store your gun
How to properly and safely clean your gun
How to properly and safely carry your gun
Rules and regulations all gun owners need to know
The importance of gun barrel measurement
Bullet types
How to find a reliable gunsmith if your gun needs to be repaired
And much, much more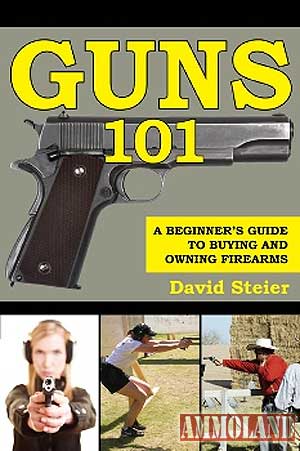 Complete with diagrams and photographs that make all the technical details clear, Guns 101: A Beginner's Guide to Buying and Owning Firearms is the perfect springboard for anyone who wants to know how to choose and take care of his or her first gun—no previous experience required!
About the Author
David Steier is a firearms instructor and enthusiast. He works at a gun store and gun range in Oakwood, Georgia, and is an active member of the Cherokee Gun club, the National Rifle Association, and the Single Action Shooting Society. He Lives in Gainesville, Georgia.
Guns 101: A Beginner's Guide to Buying and Owning Firearms
By David Steier
Skyhorse Publishing Paperback
On Sale: June 2011
ISBN: 978-1-61608-287-1
Price: $14.95
About:
Founded in 2006, Skyhorse Publishing was at #2 on the 2010 Publisher's Weekly list of the fastest-growing independent publishers in the United States. Skyhorse publishes books on many different subjects in areas including sports and outdoors, military history, how-to, self-help, true crime, antiques and collectibles, transportation and aviation, current events, and more. In July 2010, Skyhorse acquired the assets of Arcade Publishing, including some 500 titles—many from prominent authors, including Umberto Eco, Elie Wiesel, Ingmar Bergman, Octavio Paz, and others. Skyhorse's founder is publishing industry veteran Tony Lyons, former CEO of The Lyons Press. Learn more at www.skyhorsepublishing.com.