Canton Ohio Police Shocking Overreaction to Ohio Concealed Carry Holder
Duty To Inform "Promptly" only works if the "Only Ones" Shut up and listen – AmmoLand.com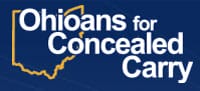 Ohio –-(Ammoland.com)- We've all wondered what our first armed traffic stop is going to turn into. For me I was driving a 1996 Ford explorer with 4″ tall white letters that read: OHIOCCW.ORG across the back of my hatch.
The officer stepped out of his vehicle and approached my car in a rather large arc so that when he could see into my doorway he was easily twenty feet away from my car.
We were each other's first armed traffic stop and as I realized what was taking place I chuckled and said "So, Obviously you know, Right?"
That didn't happen to a man in Canton, Ohio who had his license for just 30 days on June 8th of this summer. What happened is a problem we've heard all too often.
Police are trained to own control over a situation, to refuse to get into a discussion with you that would distract their awareness, and to command you into compliance. Often, this leads into unintended consequences where a concealed handgun licensee trying to "promptly inform" the officer that they're armed is shouted down, ordered to shut up, or told to look away from the officer's direction.
The seventeen minutes of dash camera footage we are now able to show you will likely horrify you.
In this case the driver remains in his vehicle while the officer, in what appears to be an illegal search at first glance, enters the rear of the vehicle. The licensee tries to turn his head and notify and is promptly told to turn away and shut up.
Later, when the second officer approaches his door he can be heard on camera saying "I have a conceal.." at which point the officer barks at him that he "Better tell the truth", which thwarts the driver's attempts to notify and confuses him into saying why he is truthfully where he is at that hour.
As he exits the vehicle and the officers realize he is armed their reaction is absolutely horrific.
The treatment of the driver while he is detained, handcuffed, and placed in the back of the cruiser is truly hard to watch. After you watch this video, please go to https://OhioCCW.org/CantonPD and consider a donation to the legal defense fund.
We need your help to fix this injustice, and we need your help to use these events to repeal the law in Ohio that puts you into a shouting match with an officer who doesn't want to hear you speak.
If you use Facebook, Twitter, or other social media please consider helping us spread this video to everyone you know.
Discussion is here in OhioCCWForums.org – If you use other forums, cross post!
About:
Ohioans for Concealed Carry, founded in 1999, is a grassroots political activist organization. When founded, the primary goal of OFCC was getting concealed carry passed into law in Ohio. With that accomplished, our mission became to refine the concealed carry law and to expand and preserve the rights of all gun owners in Ohio. Visit: Ohioccw.org