Virginia Gun Owners Forum 100,000th Post Announced with Sterling Arsenal AR-15 Giveaway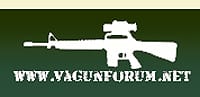 The Virginia Gun Owners Forum (www.VGOF.net) is nearing the 100,000 post mark, and to celebrate this event, we have teamed with Sterling Arsenal to give away a custom built Gladius SAR-XV AR-15 rifle with an MSRP of $1,350!
Sterling Arsenal is a Federal Firearms Licensed (FFL) and National Firearms Act (NFA) Special Occupational Tax (SOT) Manufacturer and Dealer operating out of Sterling, VA. Sterling Arsenal custom builds AR-15 rifles to your specifications. They just redesigned their website to provide you with a good online experience.
Sterling Arsenal SAR-XV AR-15 5.56mm Rifle details
– SAR-XV custom matched 7075-T6 70-Rockwell finished lower and upper receivers
– Mil-spec chrome-lined bolt carrier group
– 7075-T6 billet 70-Rockwell charging handle
– 16″ chrome molly steel barrel
– 1:9 rifling
– Heat treated RC 25-32 phosphate finish
– 0.925 diameter
– Chrome lined bore,
– Carbine position gas port
– 5.56 chambered M4 extension match-fitted to SAR-XV upper receiver feed ramps
– Integrated one piece gas block
– Front locking flip sight/bayonet lug
– Black phosphate finished hard chrome gas tube
– Low profile locking rear flip sight;
– Forged fire controls, single stage, polished and tuned to 5.5lbs – 6lbs
– MOE mil spec fitted collapsible stock, hand guards, and pistol grip
– Available in Black, Dark Earth, and Foliage Green
– Ambidextrous Sling Adaptor Plate
– Magpul P-Mag w/Window
The right side of the SAR-XV lower includes an etching of crossed Roman Gladius swords with the words Sic Semper Tyrannis beneath. Sic Semper Tyrannis means "Thus always to Tyrants" and is used on the State Seal of Virginia, which depicts Virtue with a sword in one hand a spear in the other standing over the dead body of the Tyrant.
Special thanks to our sponsor STERLING ARSENAL (http://sterlingarsenal.com) for providing the custom built SAR-XV AR-15 rifle that we are giving away! Good luck to everyone – the author of the 100,000th post will be declared the unofficial winner (pending age and background verification, as required by law).