AR15.com – Rockcastle Pro Am 3-Gun Championship Raises the Bar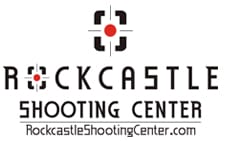 Park City, KY –-(Ammoland.com)- Attracting three hundred forty-three Professional and Amateur 3-Gun competitors, from forty three states, the inaugural AR15.com/Rockcastle Pro Am 3-Gun Championship was held August 26-28, 2011 at Rockcastle Shooting Center.
Three national television and radio programs and local media were onsite to capture the excitement of this newly created match format, designed as a way for Amateurs and beginners to accelerate their learning curve and interest in 3-Gun competition.
Presented by Brownells, Policestore.com, Sinclair and Hornady, seventy industry match sponsors generously contributed to the largest 3-Gun prize table ever offered to Professionals and Amateurs.
Side matches for pistol, rifle and shotgun along with vendor product demos kept competitors busy between stages. Seven individual Pro Clinics sponsored by NSSF, were conducted for Amateurs by top 3-Gun competitors. Jumpstarting and demystifying the entry level into 3-Gun competition, the Pro's, offered shooting tips, equipment selection, footwork and overall advice that was met with appreciation.

Comments from participating title match sponsors added:
Ed Avila, President of AR15.com said, "By combining nearly two dozen of the most interesting stages to be seen anywhere with a country club setting and some of the most generous sponsors in the shooting community, the AR15.com/Rockcastle Pro Am 3-Gun Championship set a new standard for shooting competitions."
Pete Brownell, President of Brownells observed, "I think the Pro Am format concept is great. We got to see many new faces enter this sport and it provided the Amateurs something to aspire to; 3-Gun is the new era of golf."

Steve Hornady, President of Hornady Manufacturing commented, "Everyone is having fun, including the Pro's and Amateurs who are rubbing shoulders with the very best players in the sport of 3-Gun."

Mark Roth, President of XRail System added, "Rockcastle Shooting Center has done an awesome job in setting up two courses of fire for the Pro's and Amateurs that while different, were still challenging. Driving the nine hours from Wisconsin to Kentucky was worth it, I always feel like I'm at home here."

Nick Noble, CEO of Rockcastle Shooting Center said, "The beauty of this event is we're teaming professional shooters up with Amateurs who are new to the shooting sports. What better way then to launch this match than to crown the champion of the inaugural Life of Duty Challenge."
Rockcastle Shooting Center is the newest addition to the Park Mammoth Resort property, which is developing into the nations' premiere shooting sports resort. The shooting center offers a 15-station Sporting Clay course, 5 Stand, Pistol and Rifle Ranges out to 1,500 yards, a SASS Range and two 3D Archery Ranges. Situated on 2,000 scenic acres, the south central location property is ideally suited to host large scale competitions, conduct product research and development, sales meetings and conferences in addition to offering a complete firearms training facility.
For further information about scheduled events at Rockcastle Shooting Center and accommodations provided by Park Mammoth Resort, visit our web site at https://www.ParkMammothResort.us or email our guest client services at [email protected] Media members interested, may contact Lisa G. Cinquino, Public Relations Director at [email protected] or call (203) 881-8381.