Effective Immediately Ohio Restaurant Carry Law Effective As Of Midnight 9/30/2011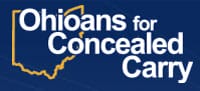 Ohio –-(Ammoland.com)- Since 2004 one of this organization's biggest legislative goals was to eliminate the sheer number of restaurants you could not enter while carrying a concealed handgun in Ohio.
As of midnight Friday morning we are thrilled to see this law become effective.
Since early August Ohioans For Concealed Carry, through a team of grassroots volunteers in our discussion forums, have been blanketing the State of Ohio's law enforcement agencies with a three page document educating them on the law changes. Some agencies have literally adopted this actual document as their position, policy, or formal communication to officers on the changes. One Sheriff forwarded the letter as PDF to every single member of his office and mandated that they read and understand the document. You should print this out and read it to become familiar with the changes that are effective immediately – and consider distributing copies to your local law enforcement to re-enforce the fact that the law has changed:
http://www.ohioccw.org/files/SB17-educational-letter-v4.pdf
As of midnight the following changes became effective Ohio law:
– Restaurant carry is now lawful for concealed carry licensees and reciprocal permits/licenses.
– Substantial relaxed changes to the transport of a firearm in a vehicle are now effective law in Ohio.
Remember, and further teach these points to anyone you discuss this issue with:
You may not consume alcohol while carrying a firearm in a Class D facility. Its a FELONY.
Private property signs prevail as they would anywhere else.
However, when it comes to a private property business that is not a government entity, day care, school, or church – remember that you must knowingly violate a "No Guns" sign to be breaking any laws when it comes to private property.
If you discover you've unwittingly entered a "posted" facility simply leave, or leave and come back unarmed. Do not feel obligated to hunt down or find signs in private property businesses – they must be posted conspicously and you must KNOW that the sign is there or a policy exists.
(The belief that you must ask or hunt down a lack of a sign's existance is a recently frequent misunderstanding of the law)
If you entered such a posted business unwittingly, you did not "knowingly" violate a law. However, once you become aware or if you are verbally advised, you must rectify the situation immediately.
What we as gun owners have accomplished with Restaurant Carry is just the beginning. We need your help to continue working on some of the bigger challenges before us:
OFCC has been working with Representative Danny Bubp on legislation to eliminate the law that some officers have used to "trip up" someone who didn't "inform" the officer that they were armed in a "fast enough" manner. This legislation is our current priority and will hopefully become publicly introduced in very short order.
We are aggressively fighting the City of Cleveland Heights in litigation in Cuyahoga County courts over illegal gun laws and "No Guns" signs in their parks that they simply refused to take down. Once we filed a lawsuit they promptly repealed their laws, took down the signs, and now they're trying to get out of paying our attorney's fees as required by law. We must fight this in court now because cities are simply thumbing their nose at us until we sue them — then they immediately comply and refuse to pay our attorney's fees. This is NOT what the legislature intended the penalty aspects of Ohio Revised Code 9.68 to do. We must pursue this to resolution.
We have other legislative efforts being drafted and worked on with a number of members of the legislature, including many items solicited from our membership via the Ohioans For Concealed Carry Forums.
As a truly grassroots organization we can't do this without financial support. All of the people who make OFCC run it's day to day operations, it's websites, and all of our legislative endeavors cost us nothing because we don't pay employees. We are all volunteers.
But volunteers incur costs to travel, to park at the Statehouse, to run websites like OhioCCW.org and OhioCCWForums.org. We need to raise money to be able to sue a city when they refuse to back down, or any other time the lawyers need to be engaged to make our point.
We need your help. If you're not a member of Ohioans For Concealed Carry, please join the organization right now. If you are, or if you're about to join, please consider a financial contribution in whatever amount you can afford. Your training probably cost you about $100, and your license in the neighborhood of half of that.
How much is it worth to you to have an aggressive grassroots force regularly working to improve the law?
Your support of Ohioans For Concealed Carry makes announcements like "Restaurant Carry is now LAW" possible. We're counting on you to help us accomplish even more! To make a donation or join Ohioans For Concealed Carry visit our webstore:
http://secure.OhioCCW.org
About:
Ohioans for Concealed Carry, founded in 1999, is a grassroots political activist organization. When founded, the primary goal of OFCC was getting concealed carry passed into law in Ohio. With that accomplished, our mission became to refine the concealed carry law and to expand and preserve the rights of all gun owners in Ohio. Visit: Ohioccw.org