Illinois Huntley Tea Party to Hold Forum on Concealed Carry
Be There To Show Support For Your Right To Self Defense.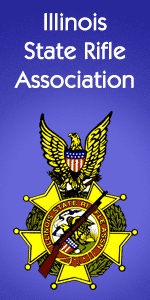 Illinois –-(Ammoland.com)- The Huntley Tea Party is holding a forum on the Right of Citizens to Conceal Carry at 6:30 p.m. Tuesday, Sept. 27 at the Codman Cultural Center, 12015 Mill St., in Huntley, Illinois (map).
Known gun grabbers Bill and Jennifer Jenkins from the Brady Campaign will be there to try to push gun control, gun registration and confiscation schemes; ISRA Executive Director Richard Pearson will be there to support your Right To Carry. Also on the panel will be Huntley Police Chief John Perkins and State Rep Mike Tryon (R-64), a co-sponsor of HB-148 – The Family and Personal Protection Act.
HERE IS WHAT YOU NEED TO DO TO SUPPORT YOUR RIGHT TO CARRY:
1. No matter where you live, be sure to attend this forum. This is your chance to show support of our Second Amendment rights. Be sure to wear your IGOLD or ISRA t-shirts and hats if you have them.
2. Be prepared to politely engage our opponents and defend your right to protect your self and family against violent criminals.
3. Pass this alert on to your family and friends. Tell them to be there too.
4. Please post this alert to any and all Internet blogs or bulletin boards.
5. If you're not a member of the ISRA, join today!
6. Please make a generous donation to the ISRA, today, so that we can continue the fight to preserve and protect your rights!
About:
The ISRA is the state's leading advocate of safe, lawful and responsible firearms ownership. Since 1903, the ISRA has represented the interests of over 1.5 million law-abiding Illinois firearm owners Visit: www.isra.org