Smith & Wesson's Miculek Dominates USPSA Area 4 Revolver Contest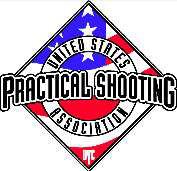 BURLINGTON, Wash. –-(Ammoland.com)- The reigning king of revolver shooters, Jerry Miculek of Princeton, La., dominated the competition at the U.S. Practical Shooting Association's Area 4 Handgun Championship by winning all 12 stages and outpacing his nearest competitor by over 280 points.
Team Smith & Wesson's Miculek finished the match, held September 1-4 at the Double Tap Ranch in Wichita Falls, Texas, with a perfect score of 1525 points to easily claim the Area 4 Revolver division title, as well as High Senior within the division.
"There is nobody better with a wheelgun, in the world, than Jerry Miculek," said Phil Strader, the USPSA Area 4 director.
Finishing second behind Miculek was the 2009 champion Gregg Kratochvil of San Antonio, Texas who ended the match with a final score of 1242.8186. Third place went to the 2010 defending champion Sam Keen of Ramer, Tenn. who finished with 1220.4940 points.
Rounding out the top five were Chris Gober of Yukon, Okla. in fourth and Javier Martinez in fifth with 1117.1586 and 1084.1839 points respectively.
Elsewhere within the division, Miculek's daughter Lena, also from Princeton, La., finished ninth overall as the only junior competing in the division with 959.2501, while Roger Reid, the only super senior competing, placed eighth overall with 1000.2734 points.
To learn more about practical shooting, or join the 20,000 members of USPSA in the most dynamic and fast-paced shooting sport around, visit www.USPSA.org, follow @USPSA_Shooting on Twitter, like USPSA on Facebook (www.facebook.com/USPracticalShootingAssn) or read the Practical Shooting blog (http://practicalshooting.posterous.com).
About:
USPSA is a non-profit membership association. Most of the more than 20,000 individual members belong to and regularly compete at one of the nearly 375 affiliated clubs and sections (groups of clubs banded together for mutual benefit) located across the United States. USPSA is affiliated with the International Practical Shooting Confederation (I.P.S.C.), which is comprised of approximately 67 nations. USPSA is the American region of IPSC. Visit: www.uspsa.org