By Chris W. Cox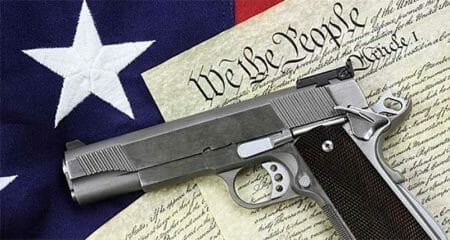 FAIRFAX, Va. –-(Ammoland.com)-  As a seventh-generation Tennessean, Tennessee property owner and graduate of Rhodes College in Memphis, the legislative battle over keeping locked firearms in vehicles on company property hits home with me.
So I was particularly disappointed to read journalism professor Otis L. Sanford's anti-Second Amendment rant on this topic (April 22 column, "Gun lobby in standoff battle for parking lots").
As a journalist, and especially one entrusted with instilling journalism's values in our next generation, Sanford should take better care with his profession's call for accuracy, fairness, and always maintaining the "public trust."
Sanford casually dismisses the fact that Memphis is the second most violent city in America. Worse, he mocks his fellow Tennesseans who rightfully fear for their safety and their lives, especially those in the blue-collar community, by saying "Oh, the drama."
Sanford may not feel the need to arm himself when traveling to and from work, but what about the janitor working the graveyard shift, who has to commute home at three in the morning?
Why should any woman who legally owns a firearm for protection be forced into a position of vulnerability simply because she has to drive to work or the grocery store? Why should anyone be forced to forfeit their Second Amendment rights when they park their car in a parking lot?
The Second Amendment guarantees the fundamental, individual right of every law-abiding American to keep and bear arms. It's long overdue that Tennessee lawmakers fully recognize this basic right to their citizens. This legislation passed out of committee with overwhelming support and deserves an up-or-down vote by the people's duly elected representatives.
That might not be the personal preference of a journalism professor, but it's the foundation of our democracy.
Chris W. Cox
Executive Director, National Rifle Association's Institute for Legislative Action 
---
About NRA

Established in 1871, the National Rifle Association is America's oldest civil rights and sportsmen's group. Four million members strong, NRA continues its mission to uphold Second Amendment rights and to advocate enforcement of existing laws against violent offenders to reduce crime. The Association remains the nation's leader in firearm education and training for law-abiding gun owners, law enforcement and the military. Visit: www.nra.org