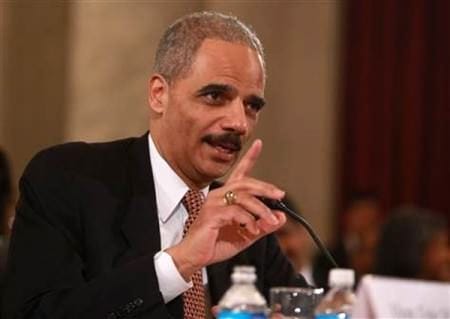 USA –-(Ammoland.com)- "These acts were almost certainly criminal," an April 10 editorial in The Washington Times says, citing Florida law regarding threats by the New Black Panthers against George Zimmerman.
This follows the publication of a letter in The Daily Caller on Monday by a Zimmerman family member asking Holder why he is not prosecuting the Panthers for hate crimes.
Gun Rights Examiner weighed in on this on March 26, citing U.S. Code, specifically "Conspiracy against Rights."
Reaction from readers was understandable—they didn't think Holder would do a damn thing about it, and I sadly agreed. "Is call to investigate New Black Panthers doomed from the start?" I asked in a follow-up piece.
I then pointed out "Hutaree case illustrates Justice Department double standard," and leave it to the readers to assess why the Justice Department would vigorously pursue a case not supported by evidence and ignore one that is.
One thing is clear: If he wanted to pursue the New Black Panthers, the attorney general has several different legal options available to him.
If he wanted to.
---
About David Codrea
David Codrea is a long-time gun rights advocate who defiantly challenges the folly of citizen disarmament. He is a field editor for GUNS Magazine, and a blogger at The War on Guns: Notes from the Resistance. Read more at www.DavidCodrea.com.