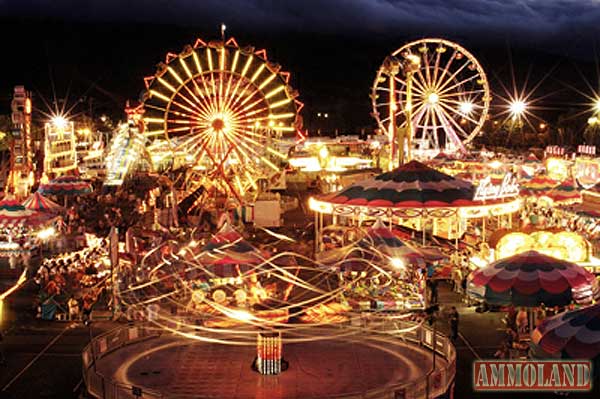 San Carlos, CA –-(Ammoland.com)- In an astonishing eleventh-hour about-face, the County of Alameda's "sweeping concessions" in open court to allow gun shows at the Alameda County Fairgrounds was accepted by the Ninth Circuit in its opinion for Nordyke v. King, released on Friday.
As was noted in a concurring opinion by Circuit Judge Diarmuid O'Scannlain, the County's representation at oral arguments that Plaintiffs could, in fact, now hold gun shows at the Fairgrounds, "change the game."
"While it's certainly fantastic that the Nordykes are once again able to have gun shows on Alameda County property, it's clear to us that the County was willing to stop at nothing to dodge the Second Amendment bullet," explained Calguns Foundation chairman Gene Hoffman.

"The Calguns Foundation is eager to see gun shows – long standing in our history and protected under the Constitution – at suitable public venues across the state of California. We stand ready to ensure that the rights of gun owners to gather and trade in self-defense arms are respected in every locale. California state law already severely regulates gun shows and these additional local requirements are solely an attempt to go beyond regulation into prohibition."
---
About CalGuns
The Calguns Foundation (www.calgunsfoundation.org) is a 501(c)3 non-profit organization that serves its members by providing Second Amendment-related education, strategic litigation, and the defense of innocent California gun owners from improper or malicious prosecution. The Calguns Foundation seeks to inform government and protect the rights of individuals to acquire, own, and lawfully use firearms in California.